Printing for my Exhibition with Bannerz.ie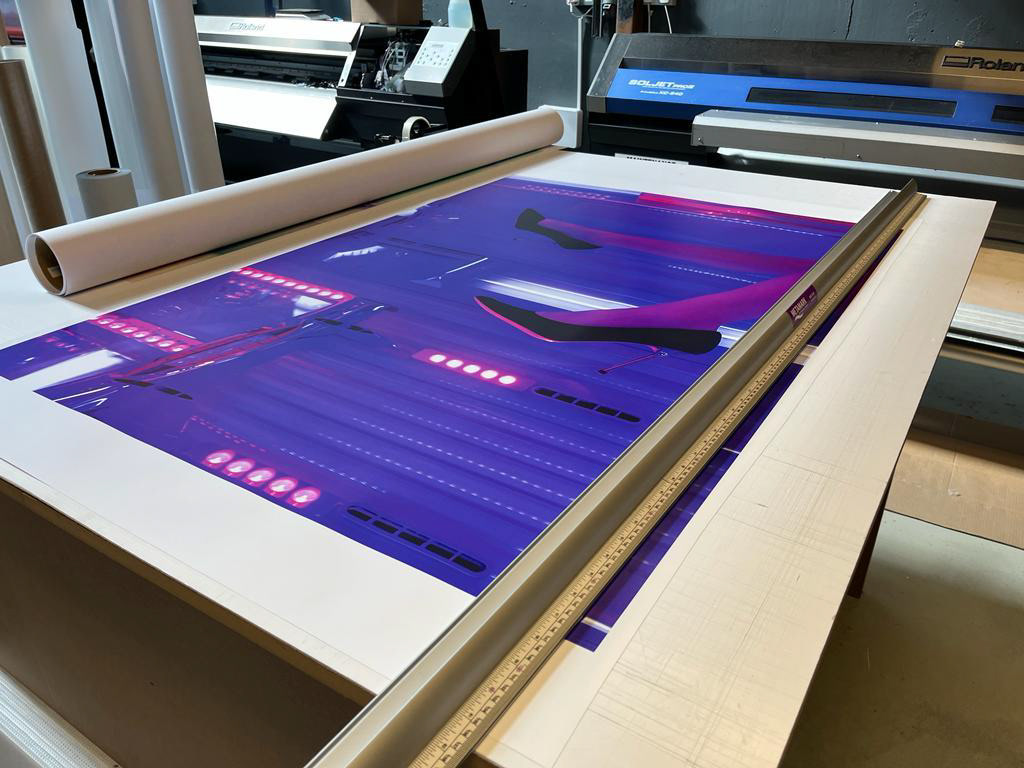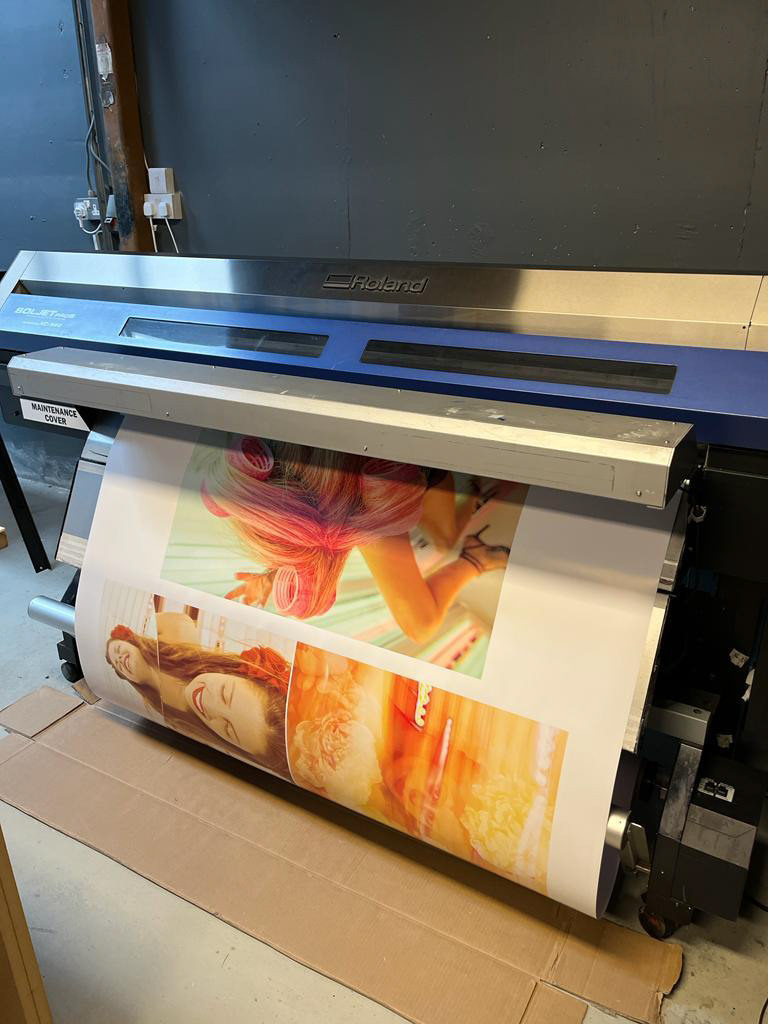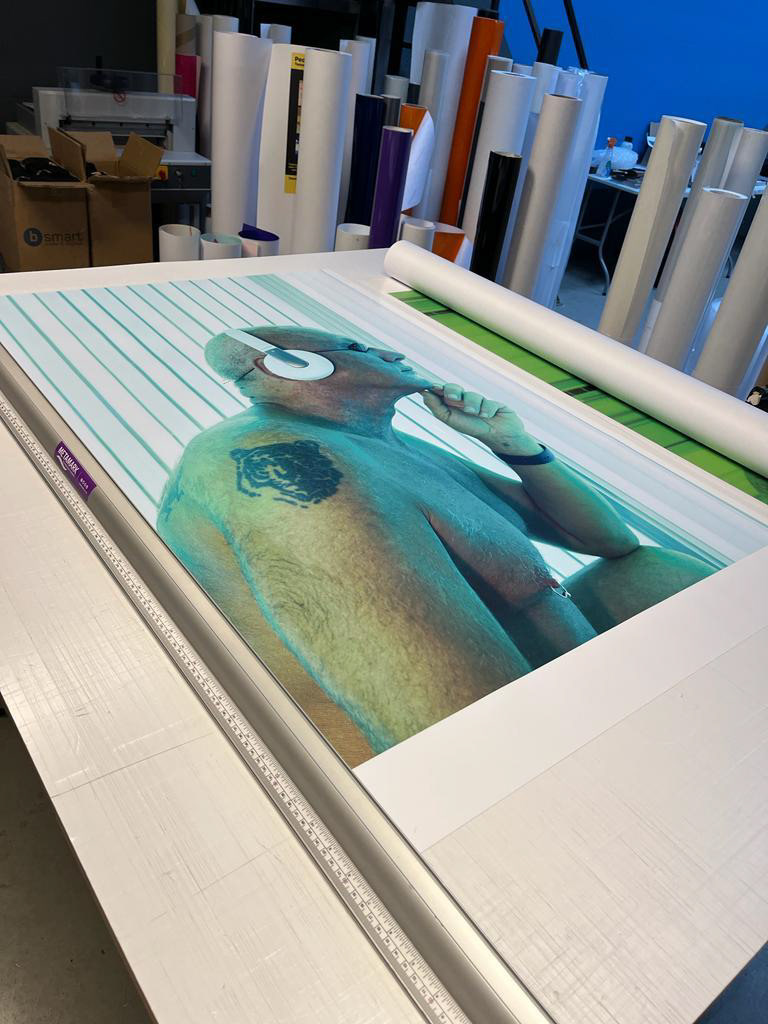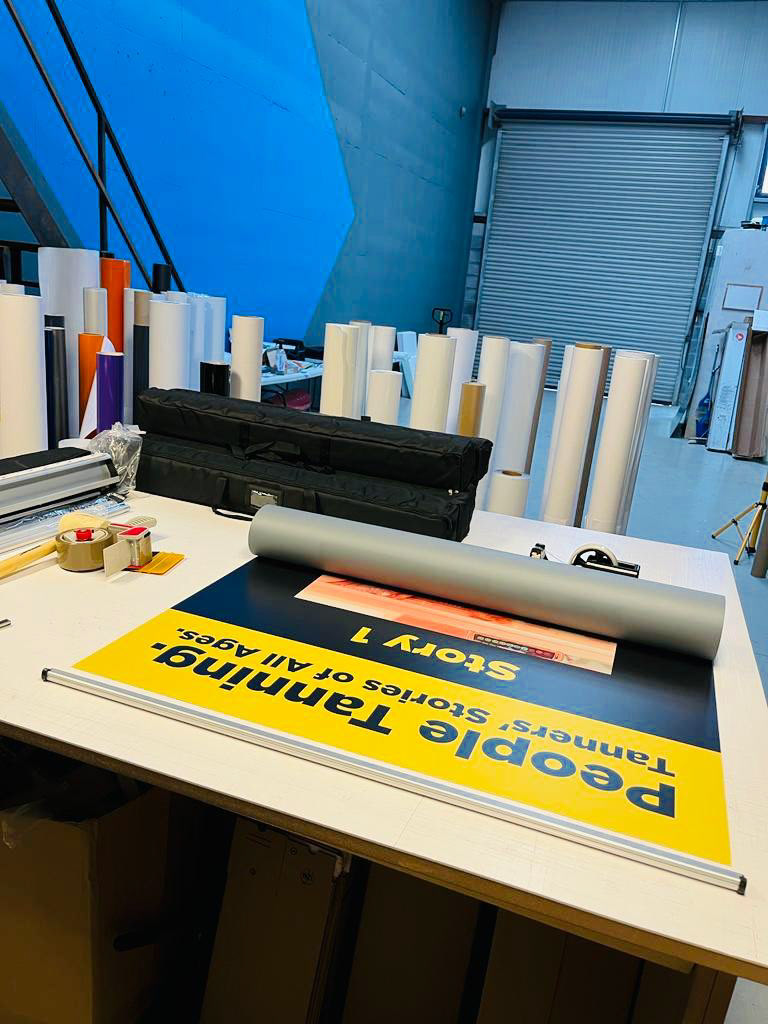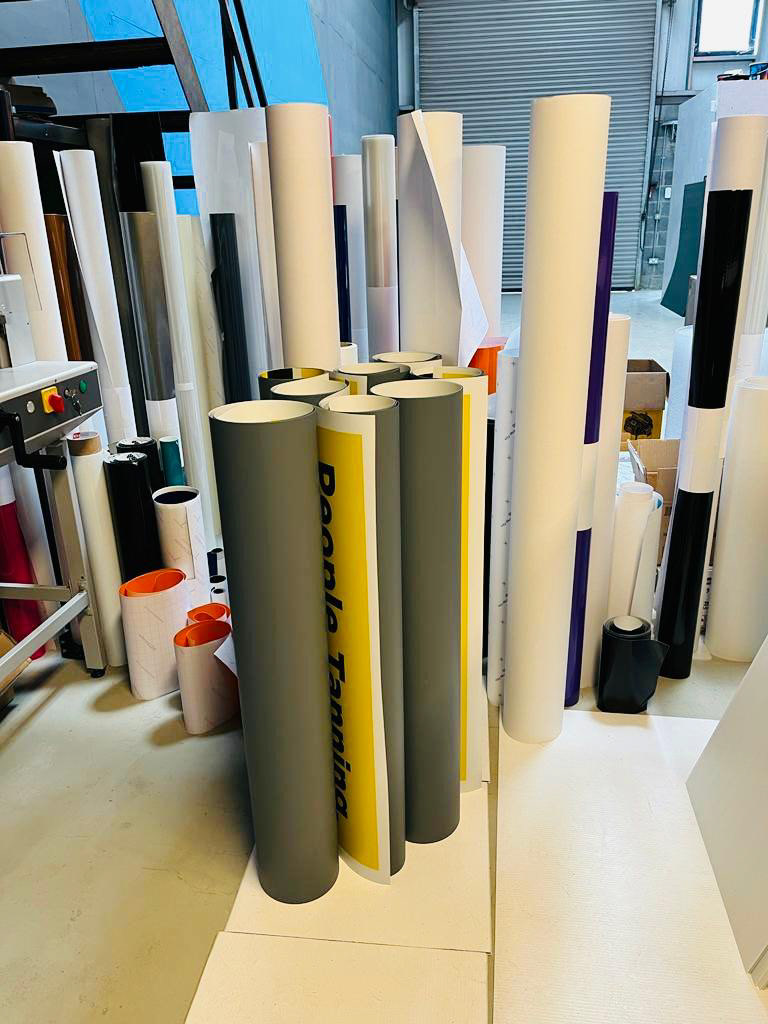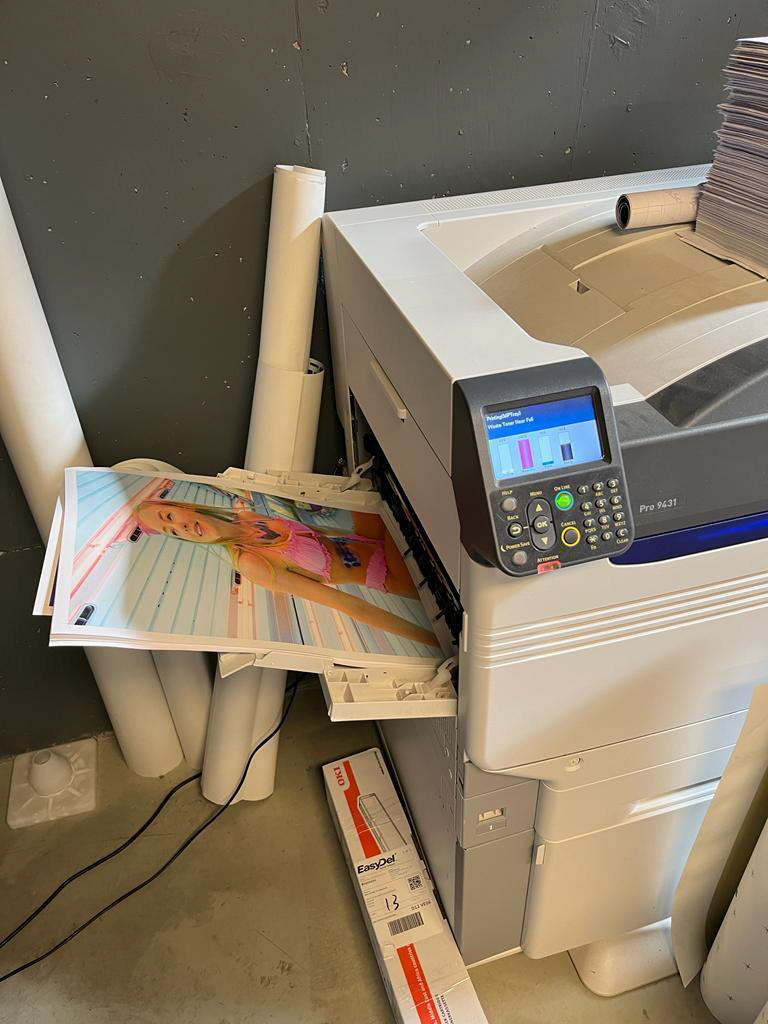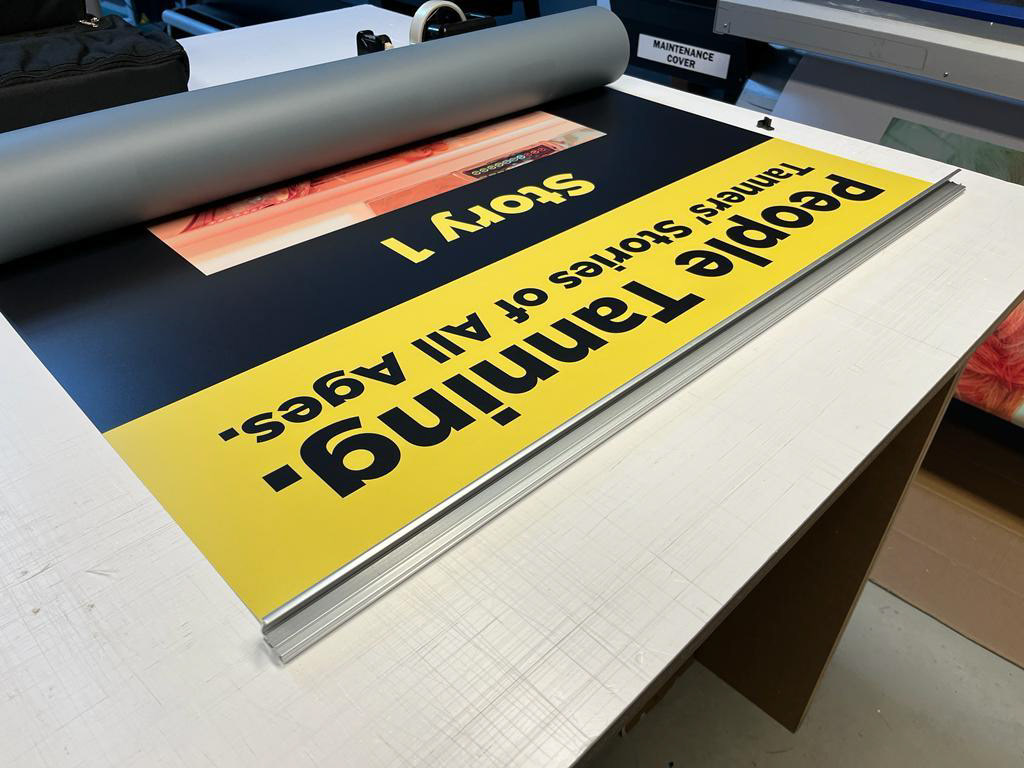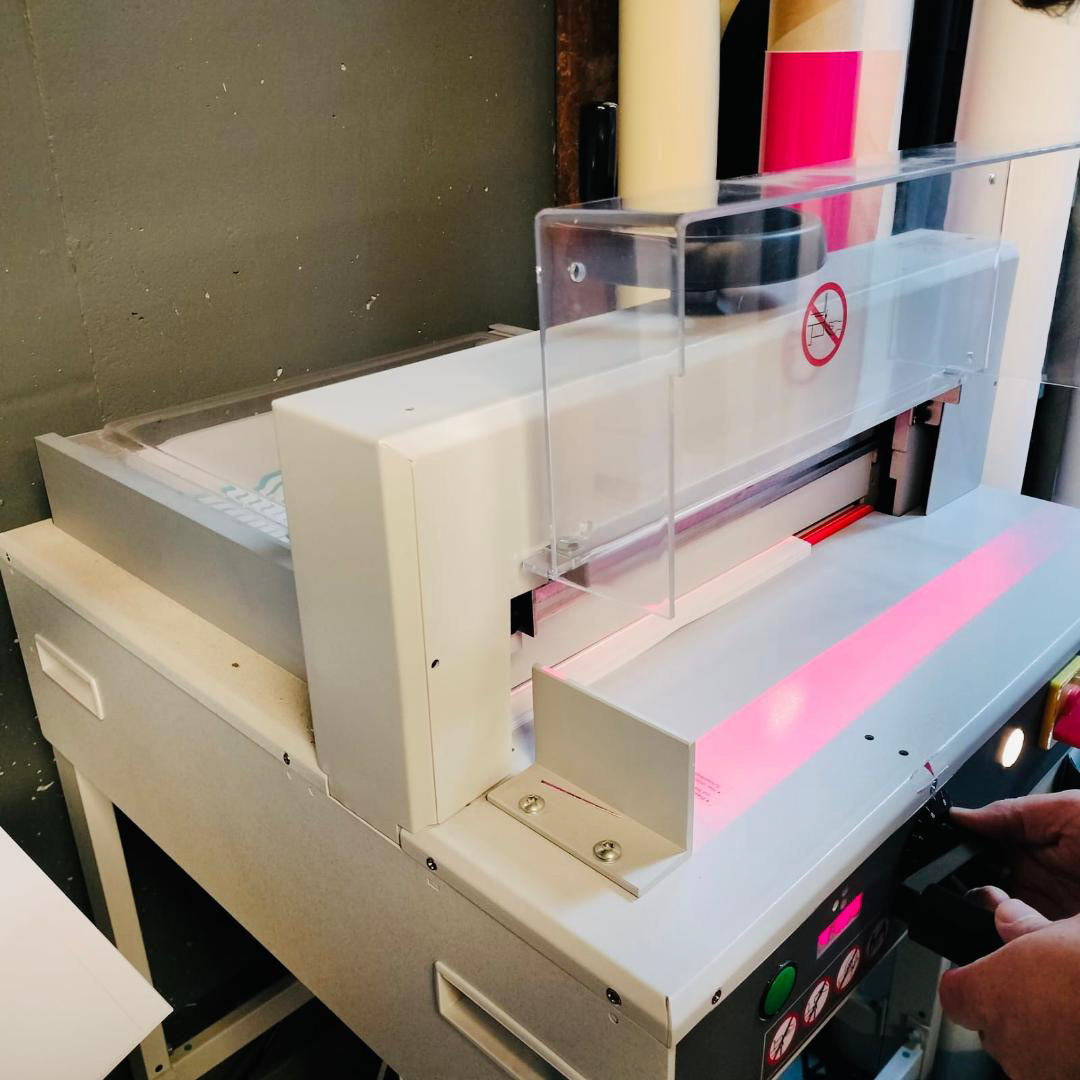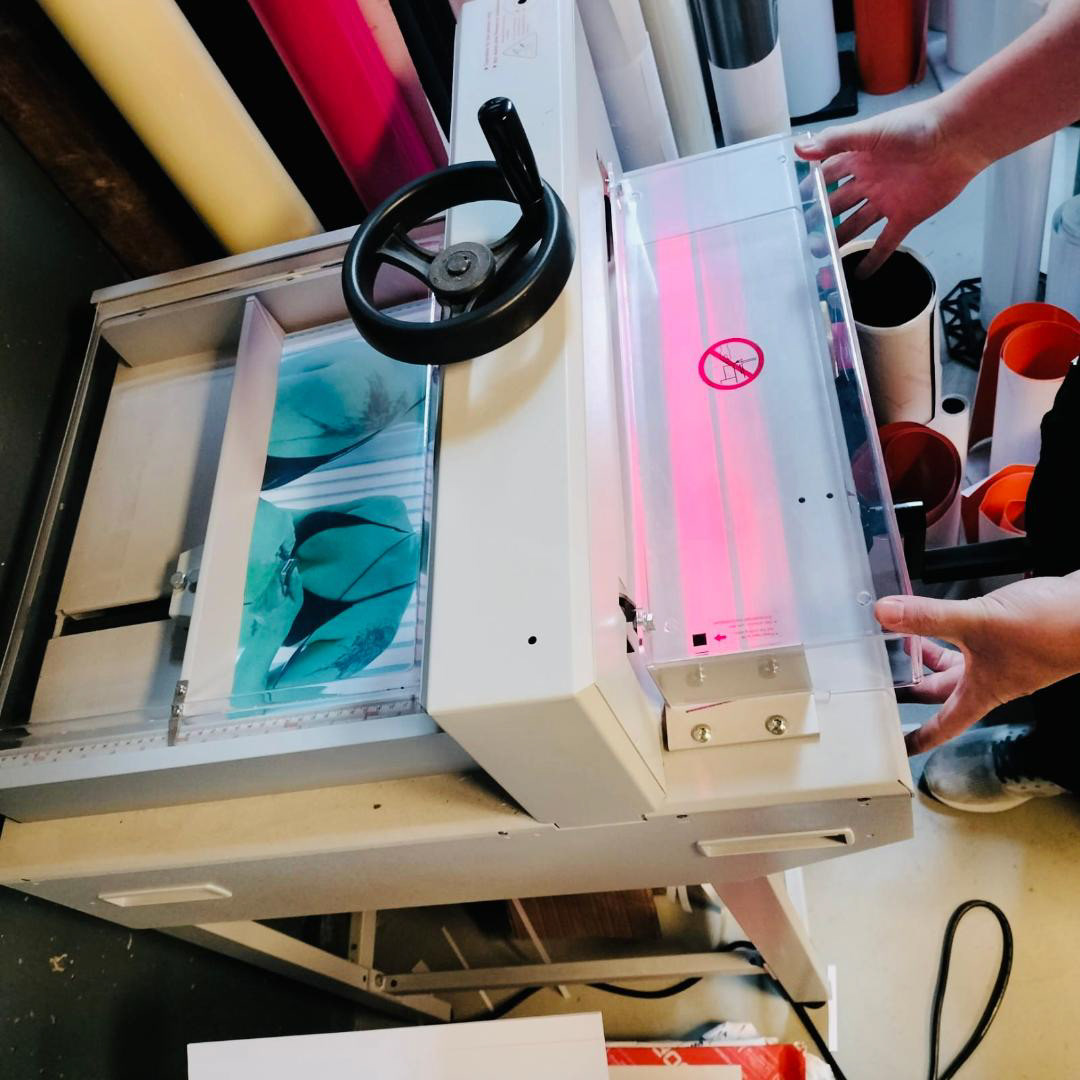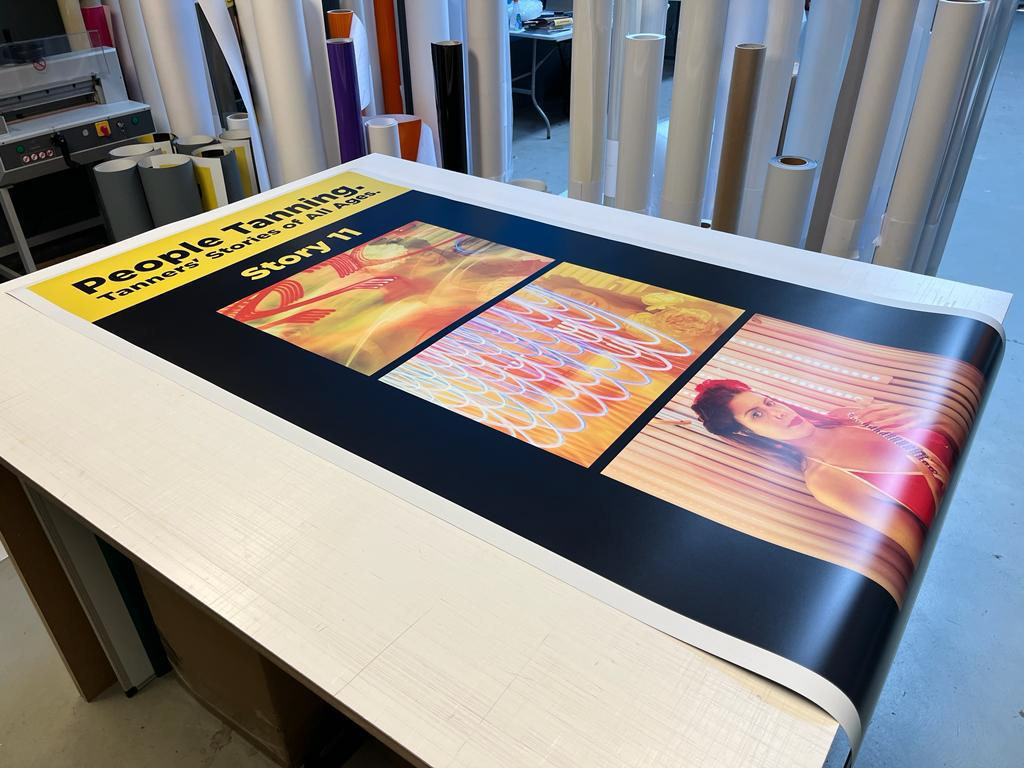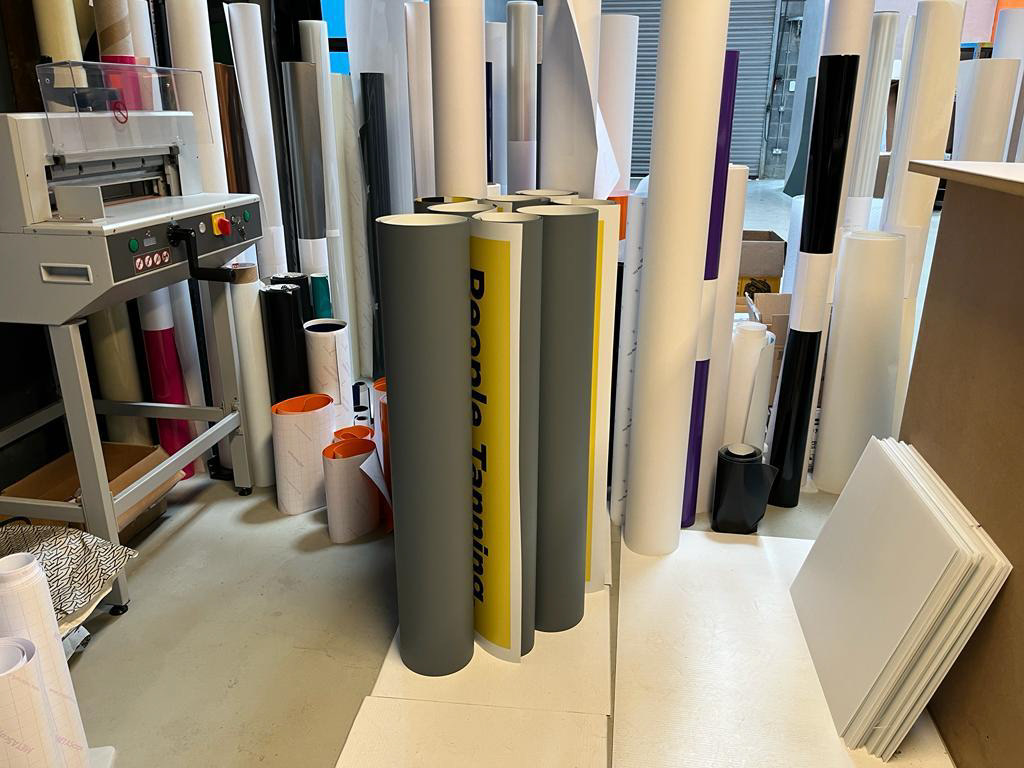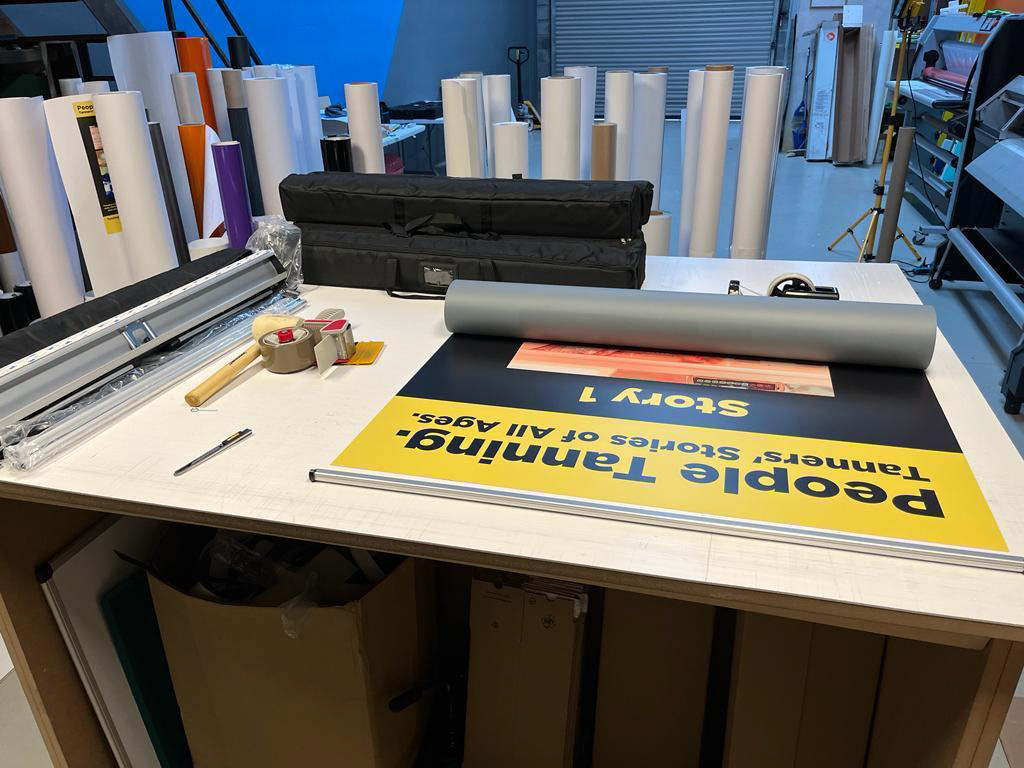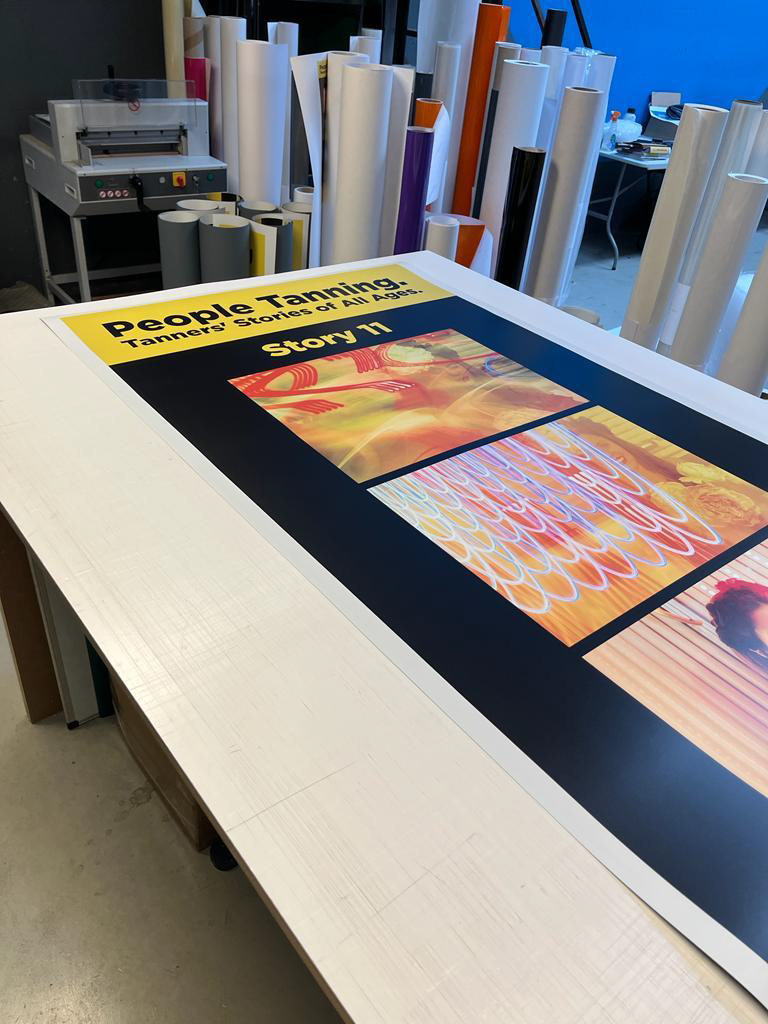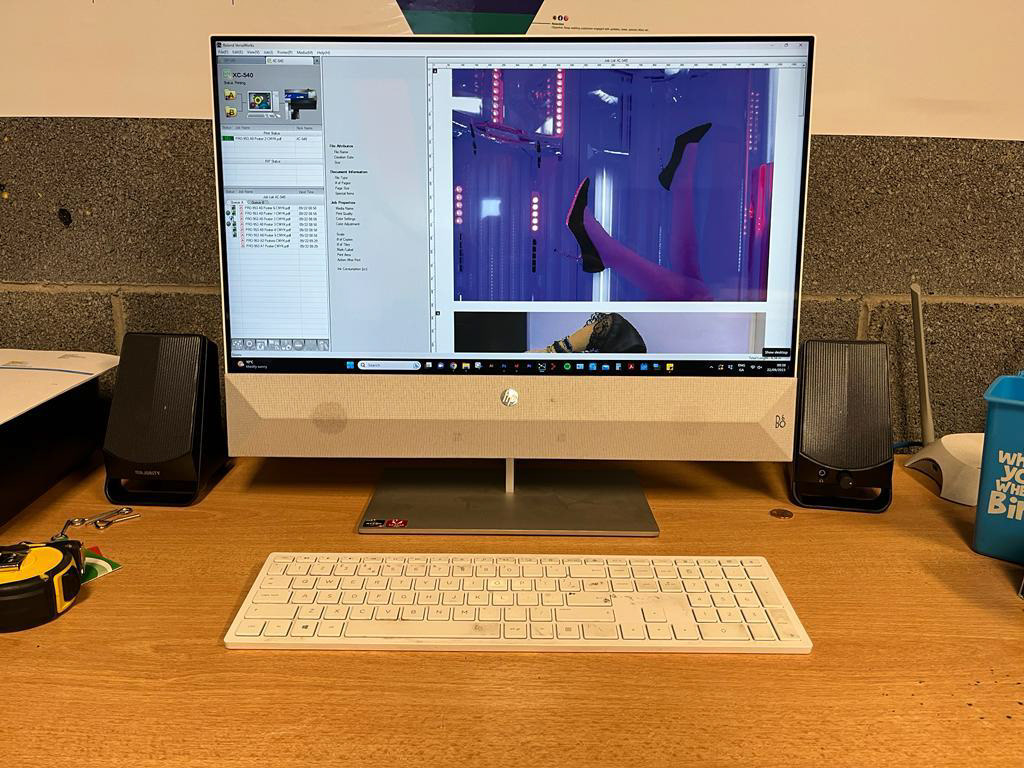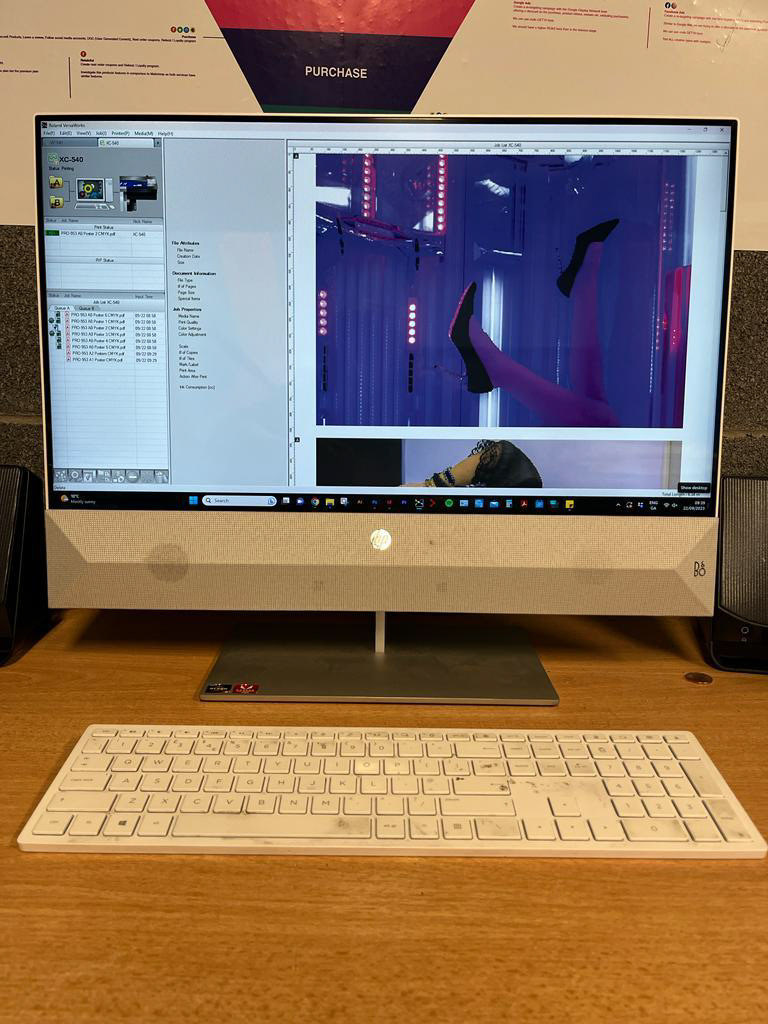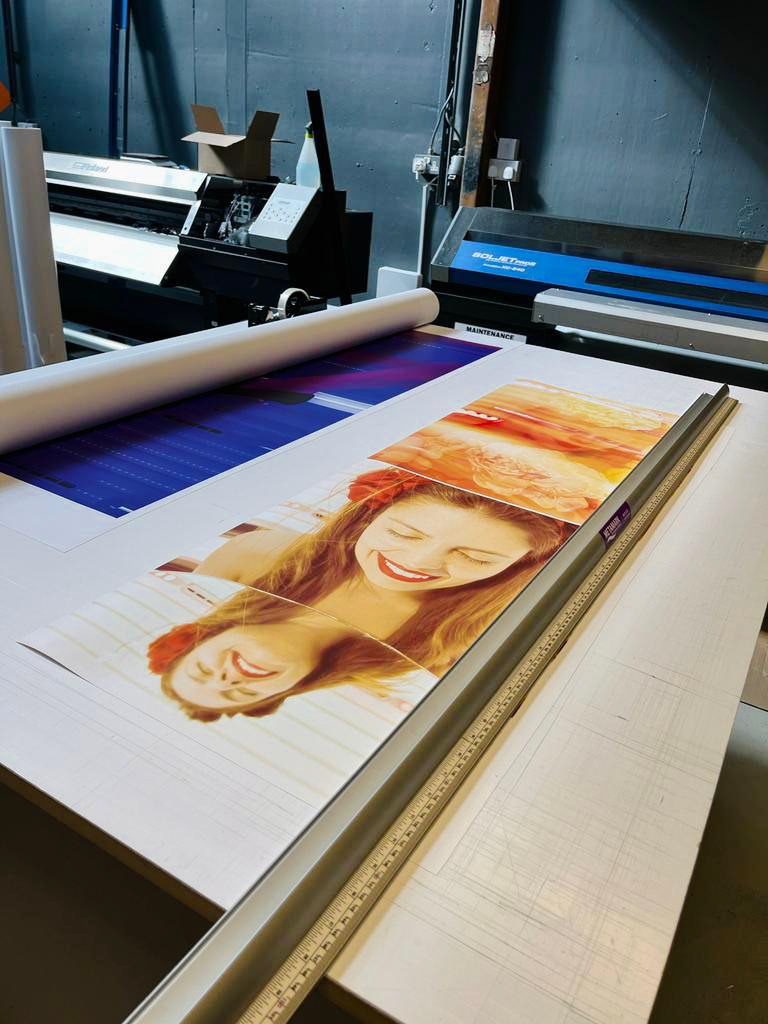 Creative intentions for the exhibition...
I am exhibiting the photographic work representing the theme of indoor tanning entitled, 'People Tanning. Tanners' Stories of All Ages'.
It is part of a portfolio of documentary photography project about positive sides of people tanning in the inviting and welcoming tanning salons in Dublin. This is a personal photography project which consists of Eleven visual Tanning Stories.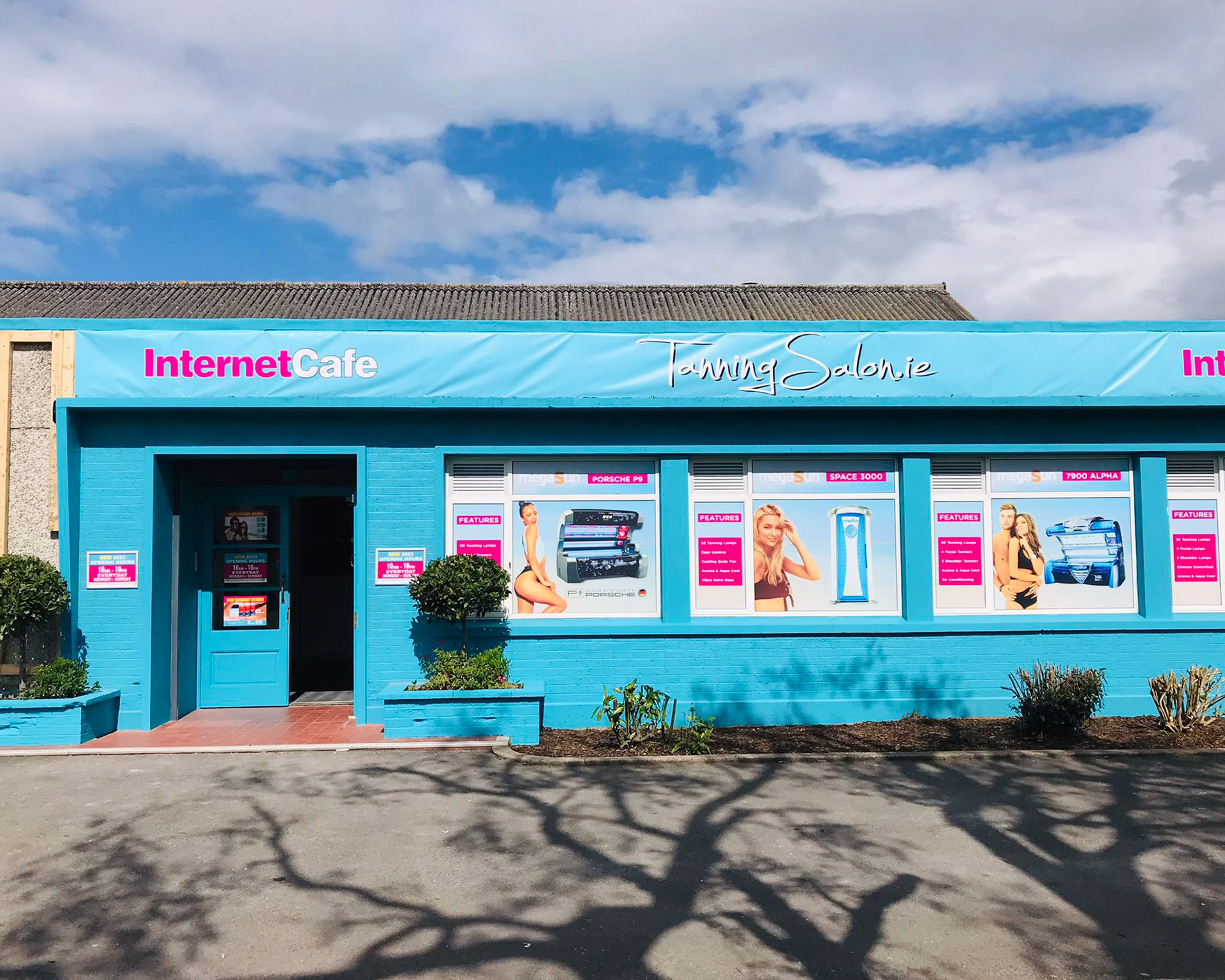 In my practice, I utilized a combination of portrait, fashion and documentary photography to express the theme of tanning and explore the effects of tanning and physical appearance on our self-esteem and self-confidence.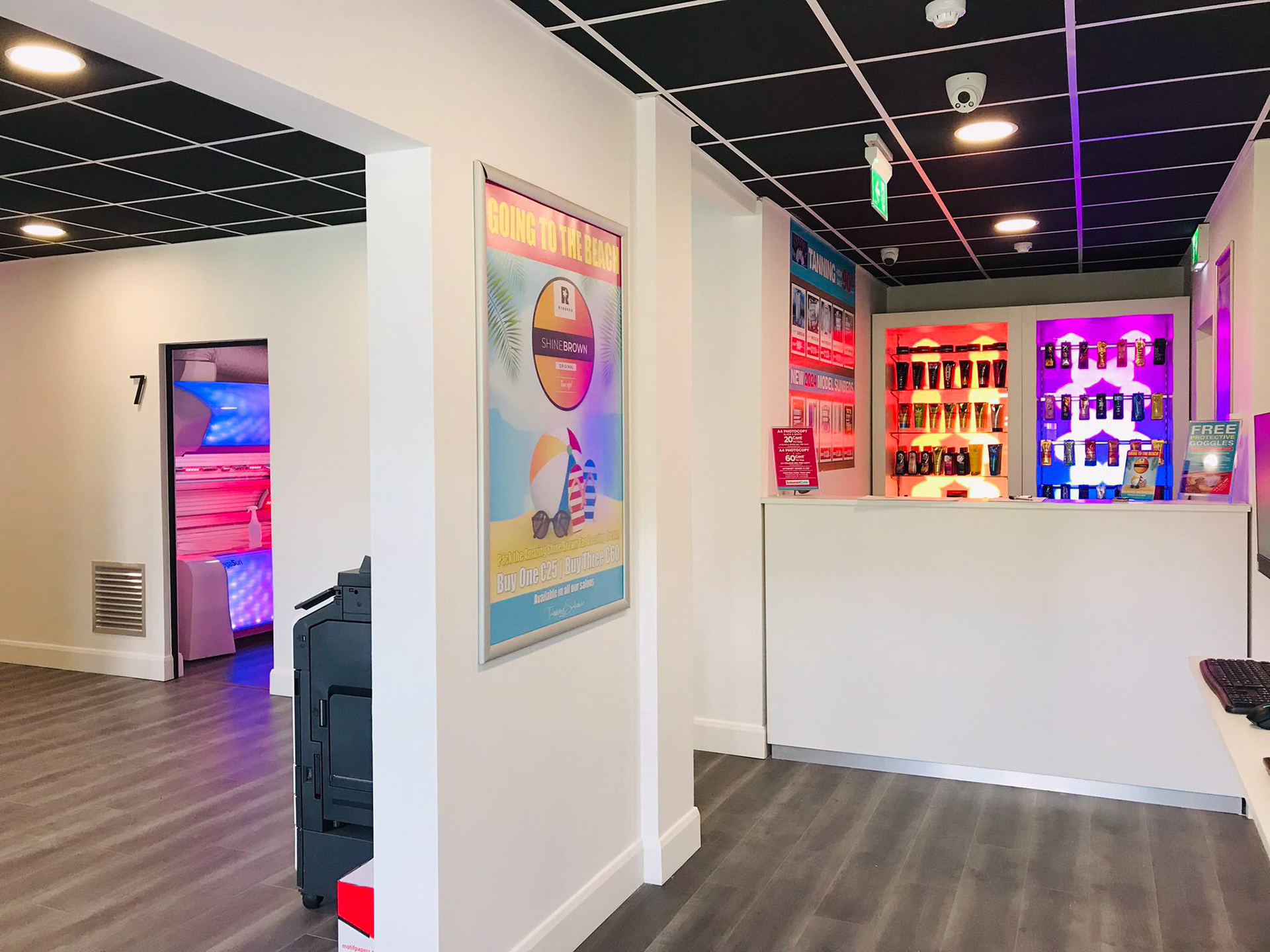 I believe this project exemplifies a unique and original contemporary photography project as well as the chosen topic. I have applied the experimental methodology and techniques, while exploring the intimate space of tanning rooms where I carried out eleven engaging photoshoots in a real location.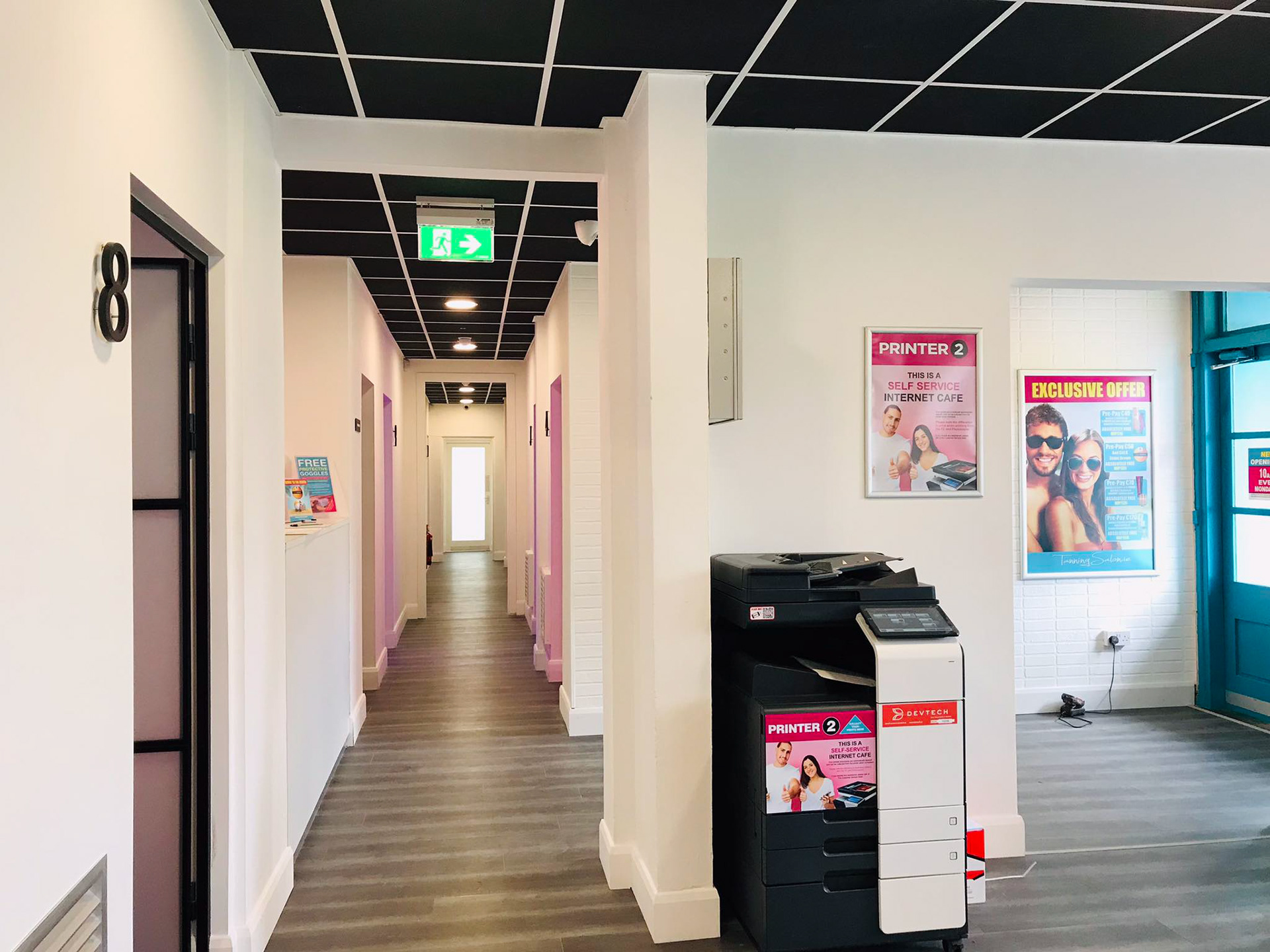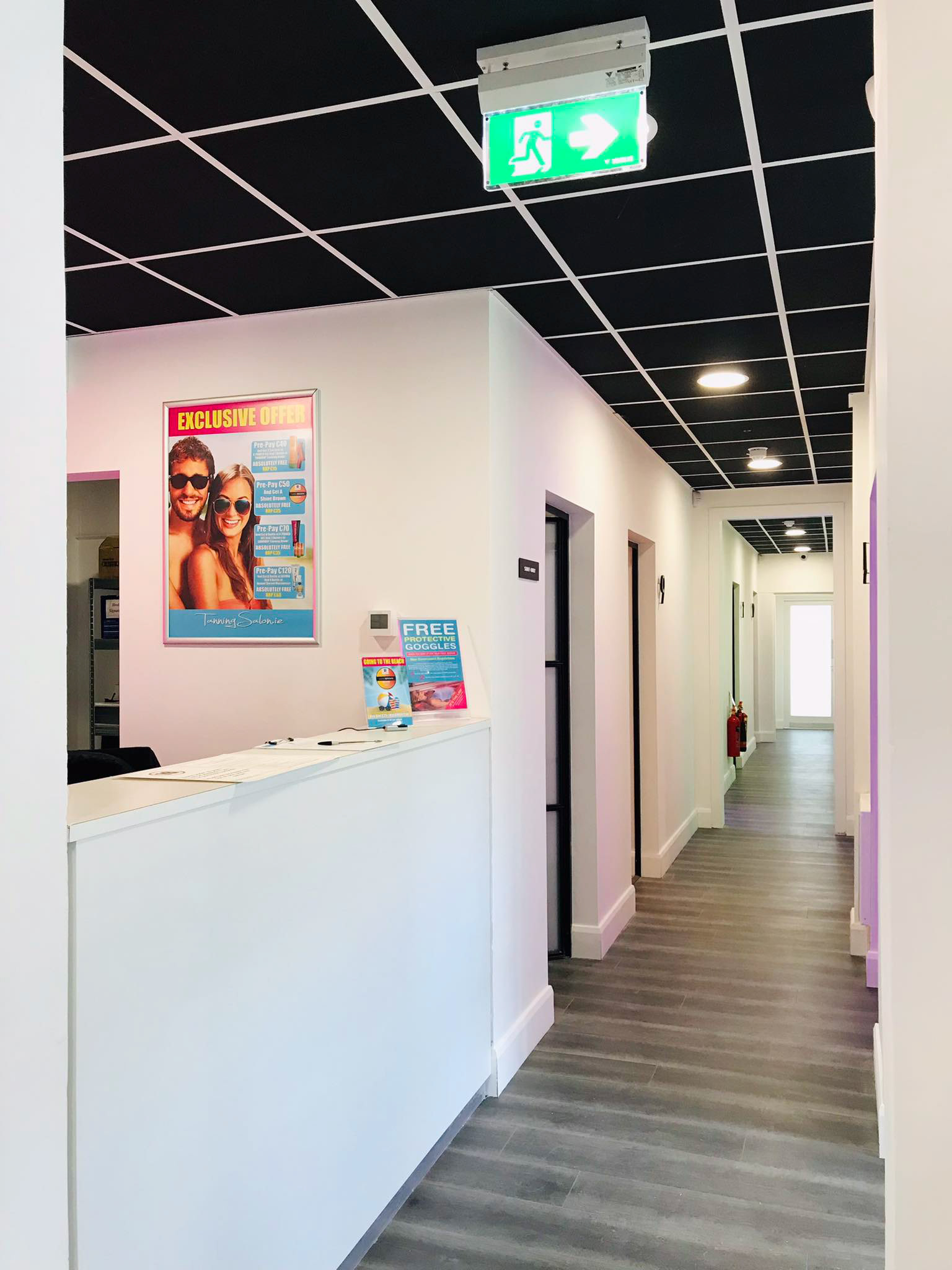 As a photographer, I connected with my subjects so as to convey eye-catching visual stories and had full freedom to create compelling images of people enjoying sunbeds. I am going to exhibit the results of this artistic collaboration and fruitful relationship between me and my sitters. 
Location for my exhibition is the newly opened tanning salon in Sallynoggin, in Dún Laoghaire–Rathdown county. This tremendous indoor exhibition space will considerably help me turn my ideas into reality.
The suitable exhibition environment will undoubtedly contribute to a successfully conveyed story and message to my intended audience. I believe that it is going to be an extremely engaging experience for a visitor to see the portrait images shot in the same location where they actually are, surrounded by sunbeds in a tanning shop. I truly find this experience entertaining and amusing.
I would like to emphasize the importance of the relationship between my photographic work and the chosen space for the exhibition. The indoor tanning environment and the size of the overall space including each tanning room, inviting, attention-grabbing scenery, atmospheric neon lights from the bulbs emitting UVA and UVB lights and loud music from the sunbeds are some of the most critical reasons why the newly open tanning shop in Sallynoggin is a brilliant space to display my project. 
As if the attendees and visitors were entering the sunny, entrancing and pleasant tanning world from the images displayed.
This relationship between my work and my ideas for the exhibition is determining, as well as the link between images, space, music and visitors.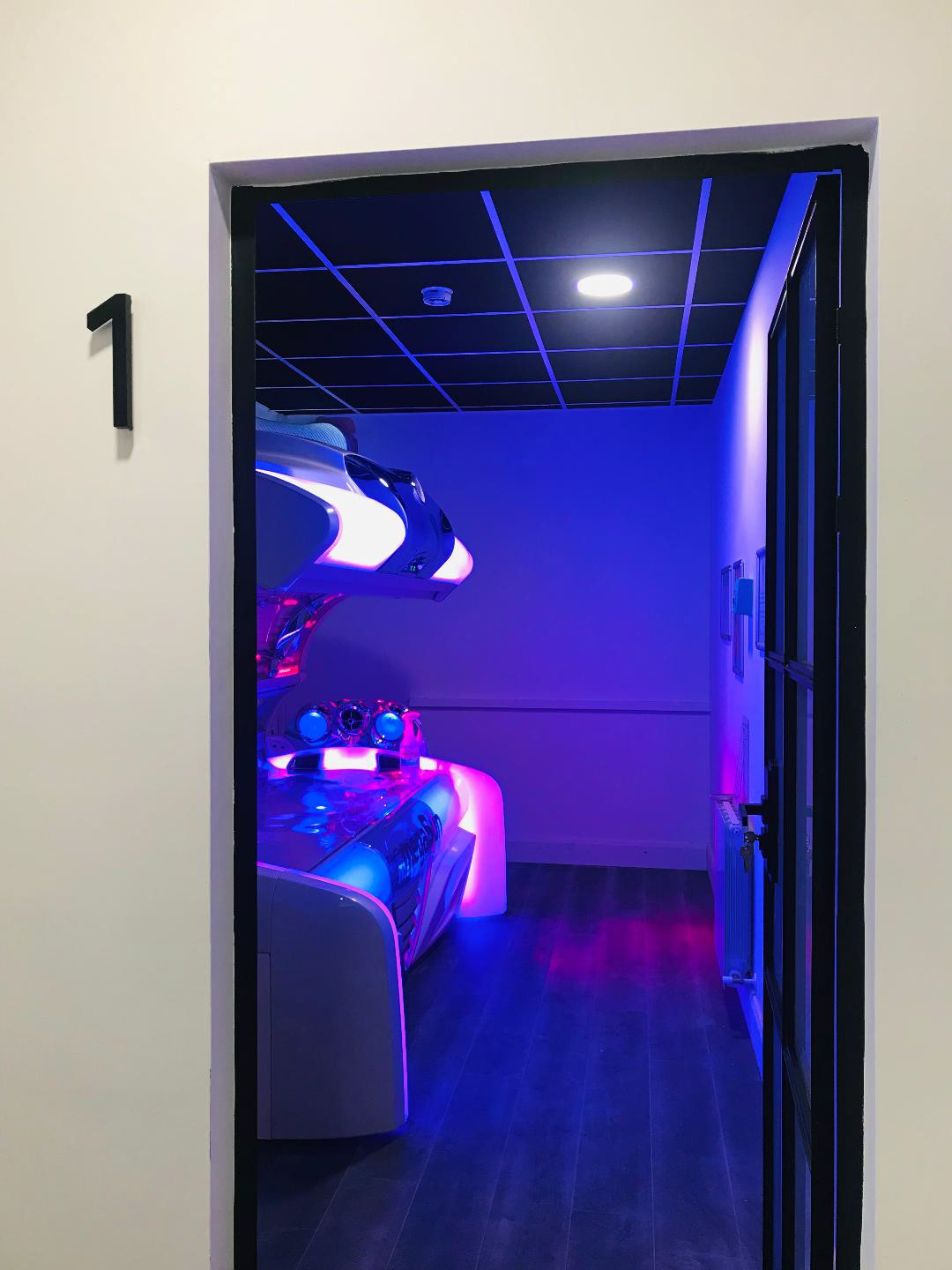 In each room three images will be displayed. Thirty-three photographs in eleven sunrooms.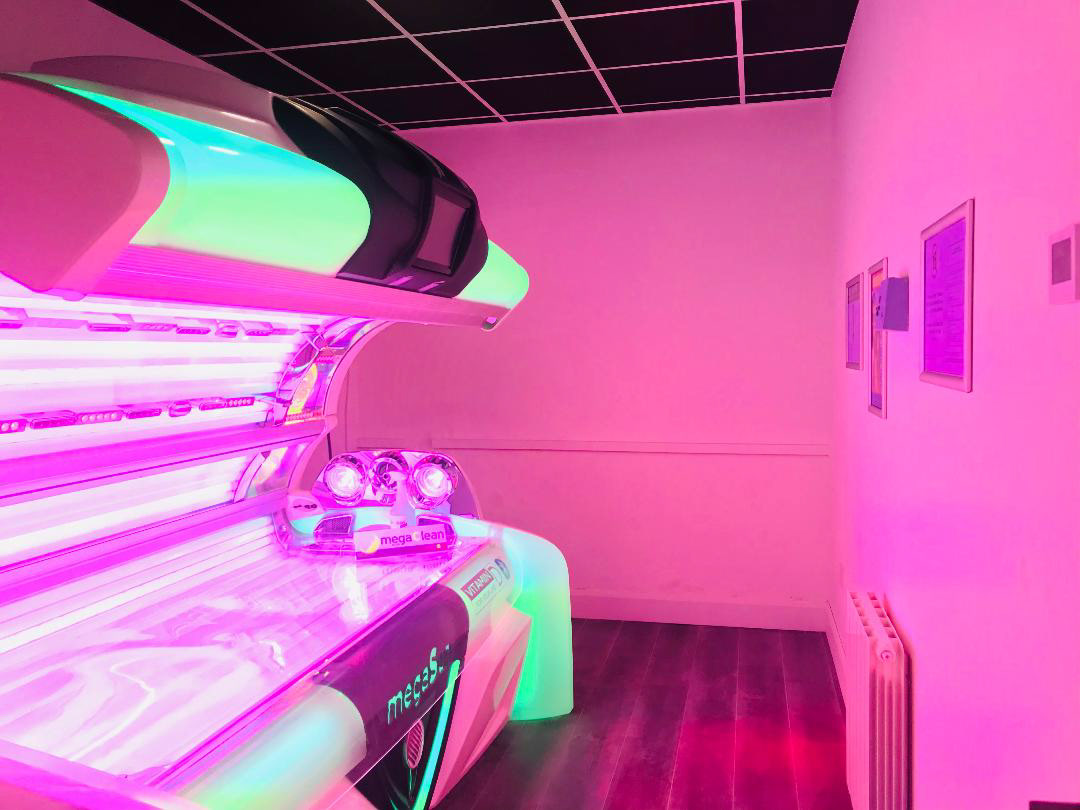 The work gives the viewer reasons why people enjoy tanning. Through visual Tanning Stories, I want to take the viewer on a journey that captures pleasurable enjoyment of tanning and its numerous benefits such as looking and feeling better, healthful red light exposure, getting vitamin D and treating psoriasis, acne and other skin conditions. Hence, the vibrant, colourful imagery printed on big posters will reflect the positive aspect of tanning beds.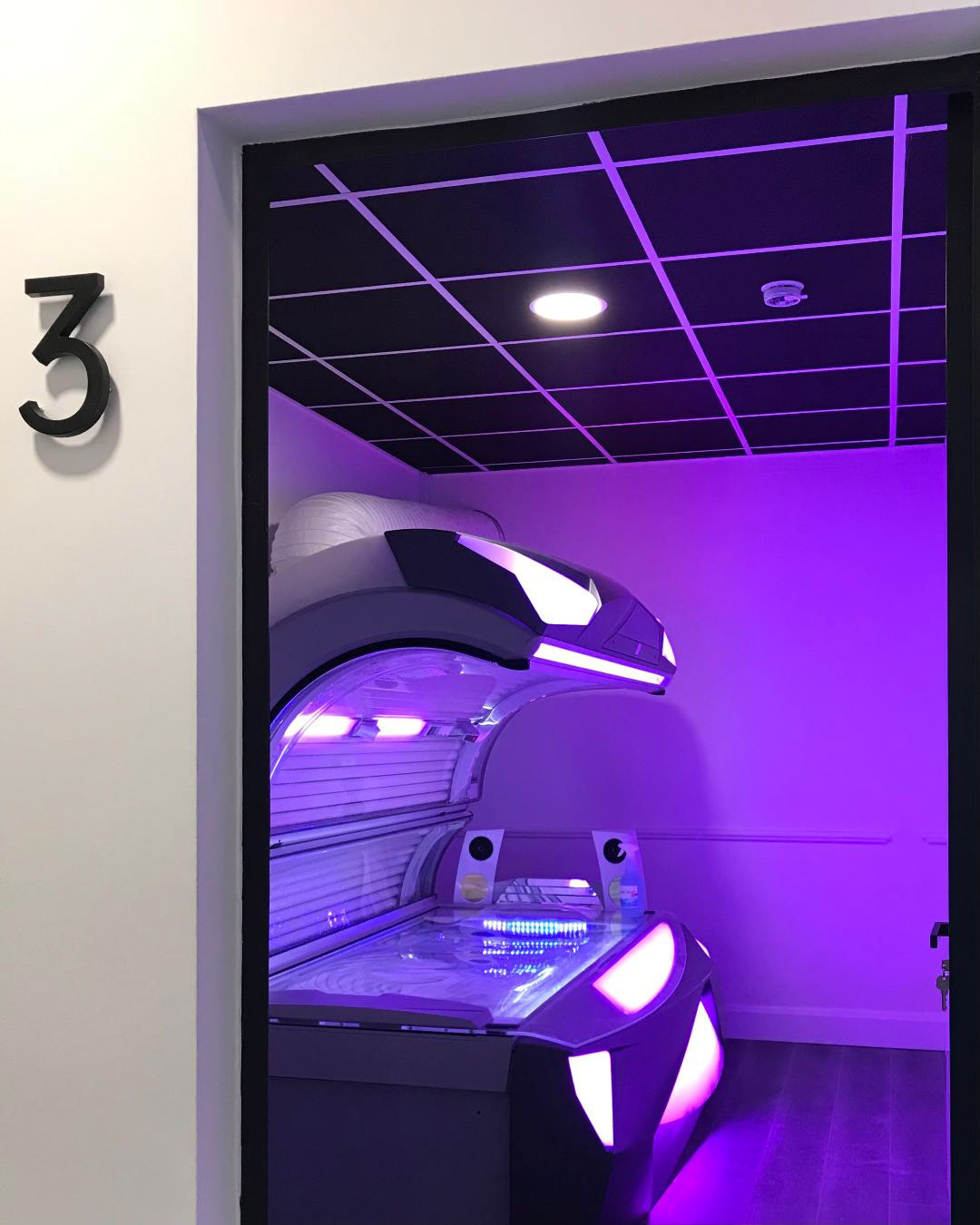 The inspirations that guided and influenced my body of work... 
Living in Ireland and the lack of sunshine, as well as the inviting and popular tanning culture in the country are the main influences for this body of work and the exhibition. Fascination with ourselves, taking selfies, trying to look attractive and taking particular care of how we look like are also of great inspiration to me.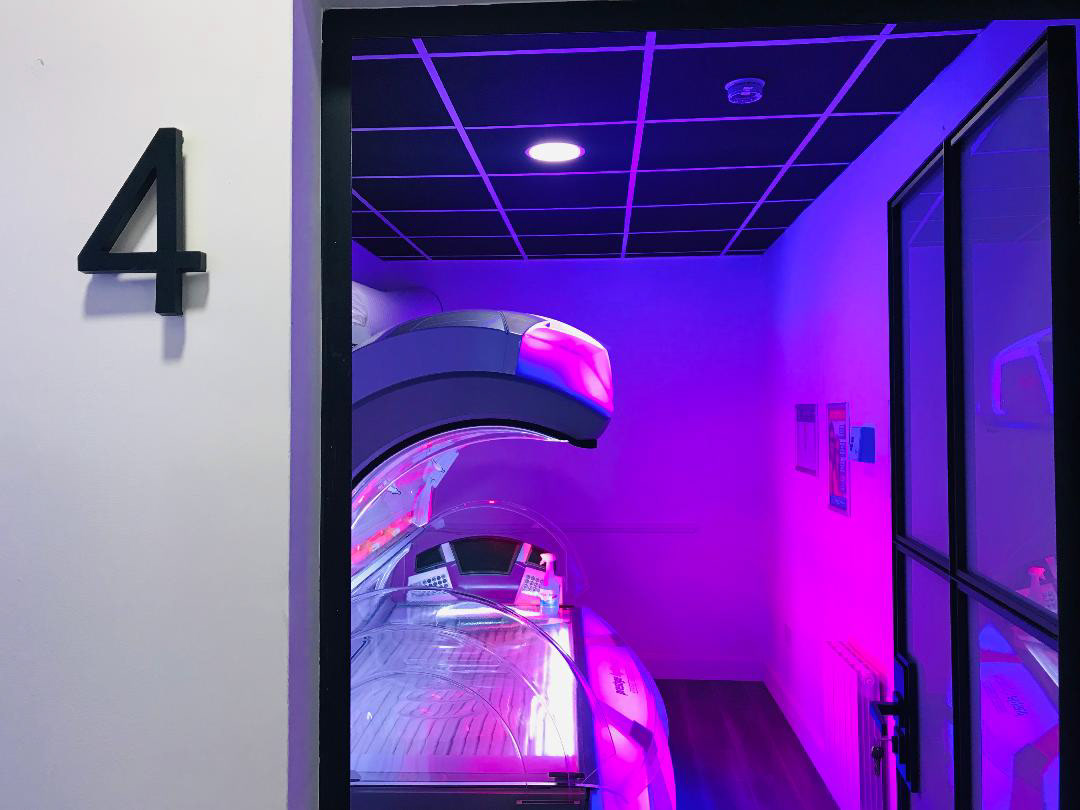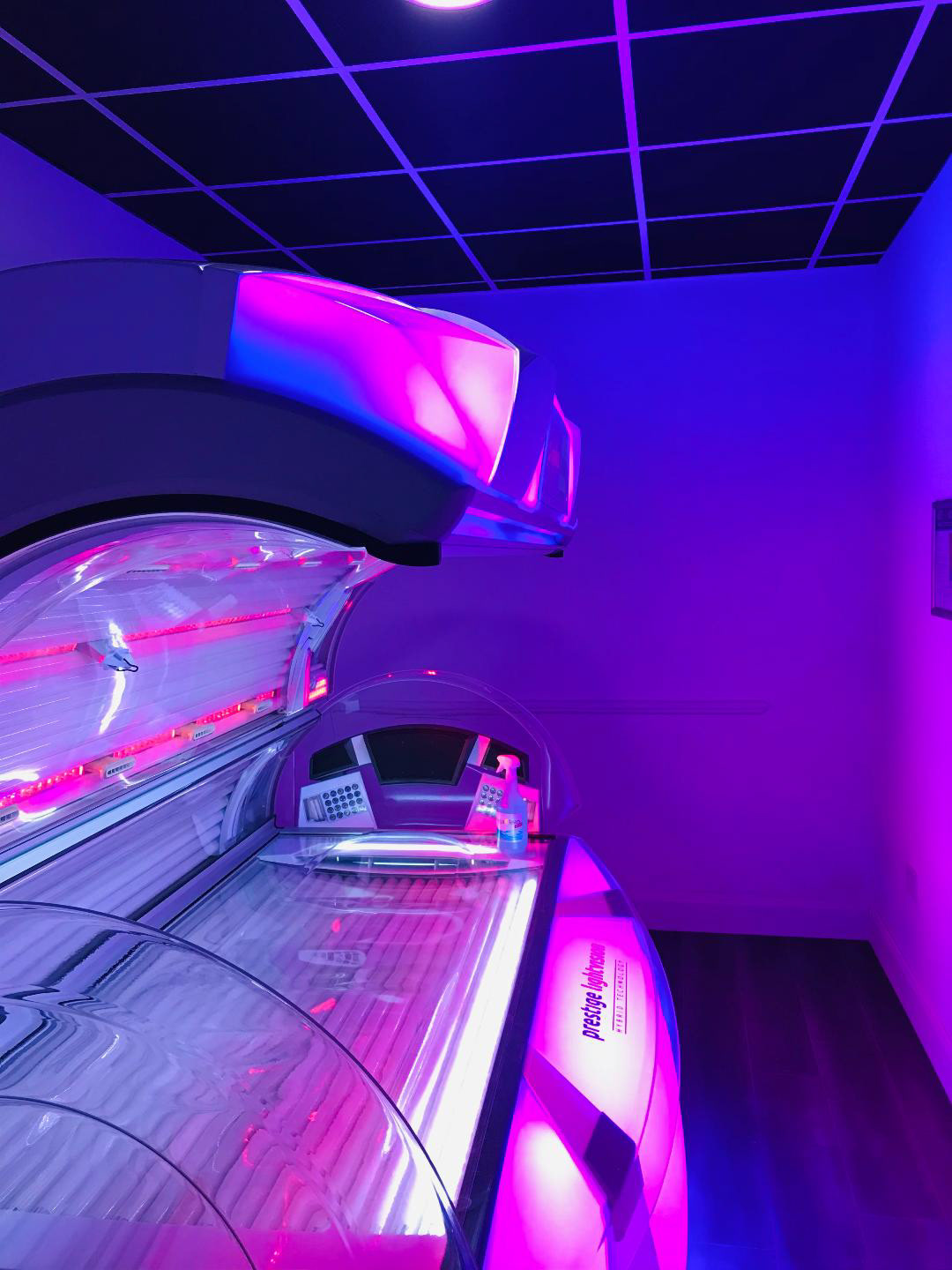 I also attempt to transmit the fast-paced world we live in, the importance of 'me time' and taking time for ourselves. In this exhibition, I also address the culture and an age of self-obsession we live in. 
Everywhere we look, we encounter a preoccupation with self-interest, self-love, self-image, self-satisfaction, self-expression and self-confidence.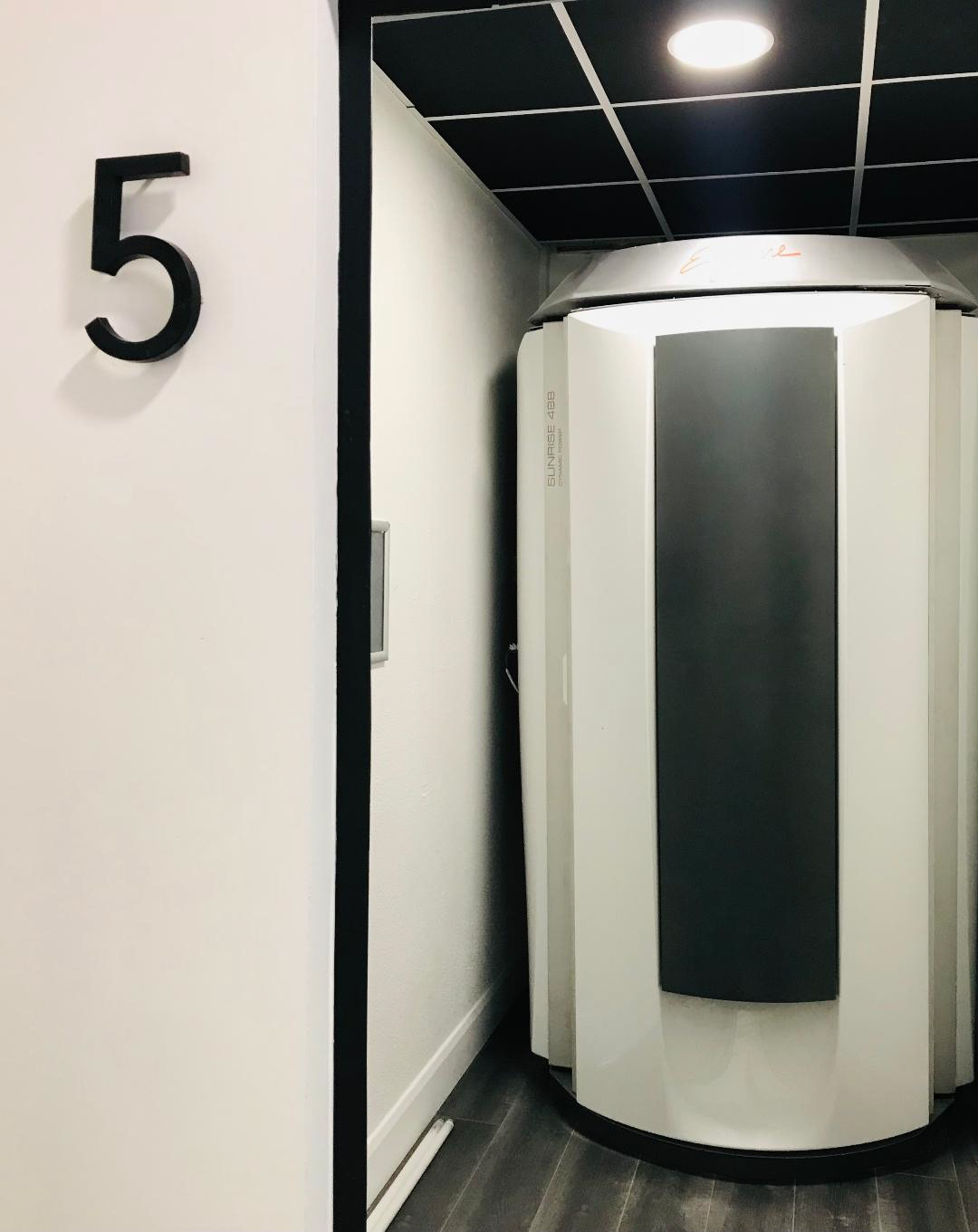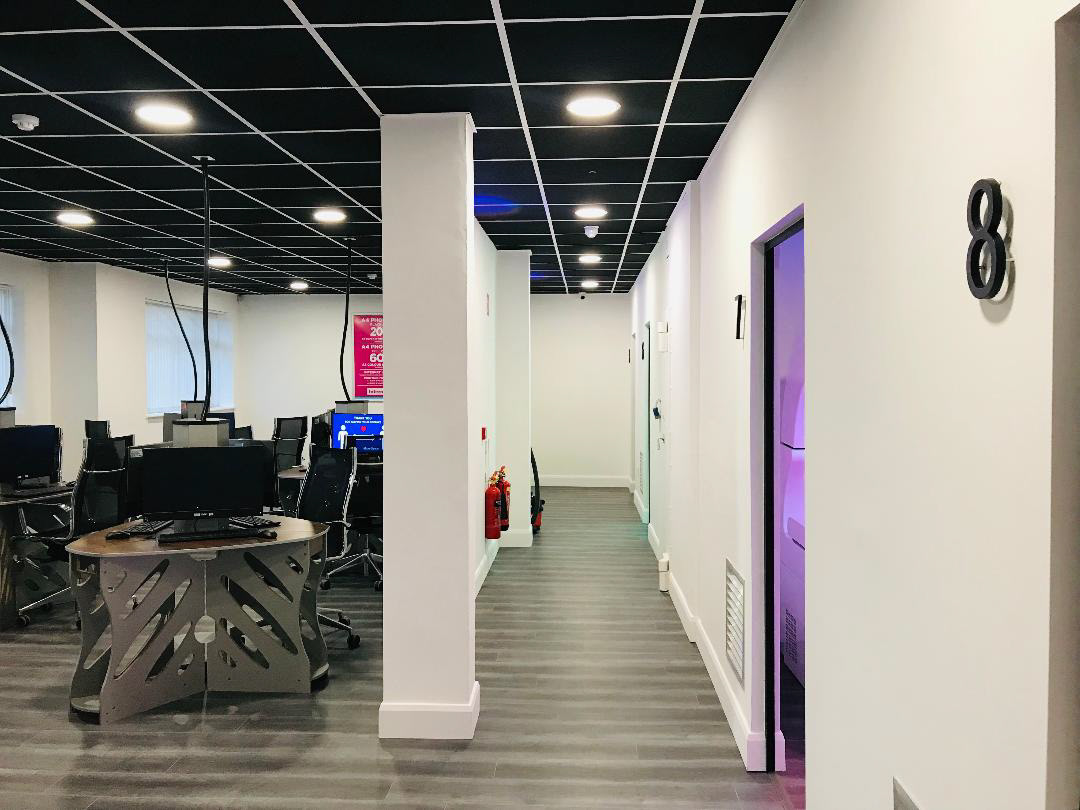 The methods and techniques I use are critical in my body of work. The choice of medium and process contributes to the way I intend to organize the exhibition. I chose to display photographic portraits large-scale and hang large-scale prints in the tanning environment.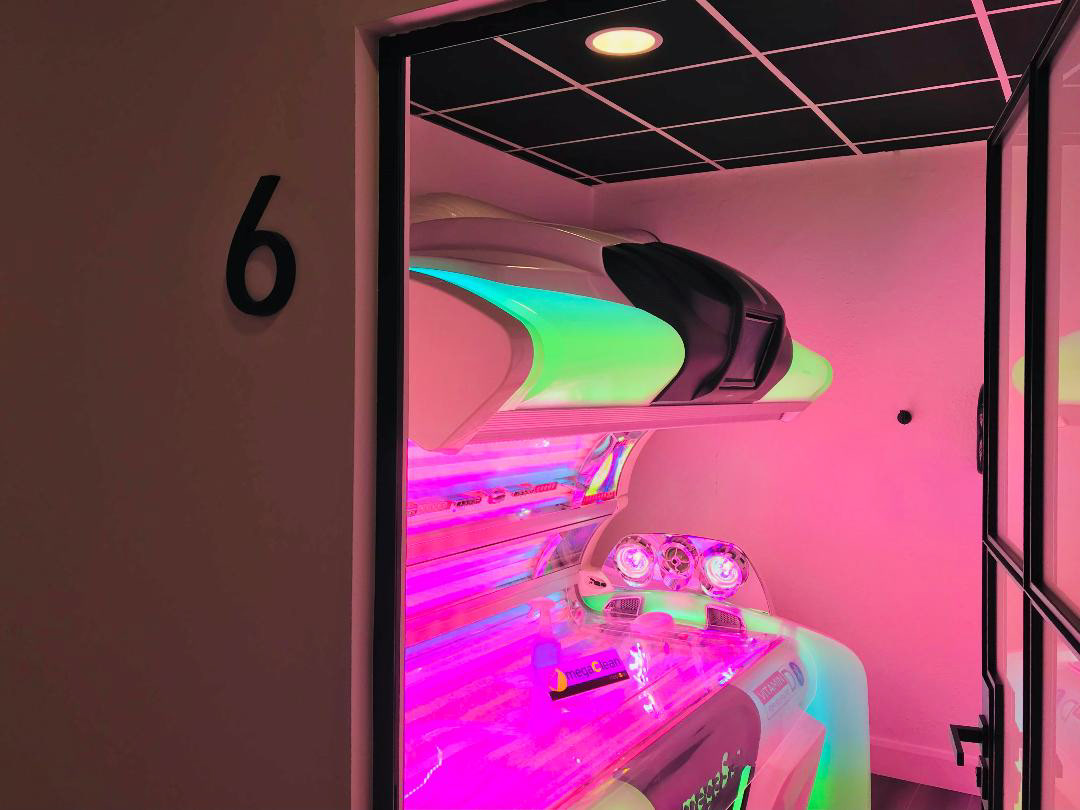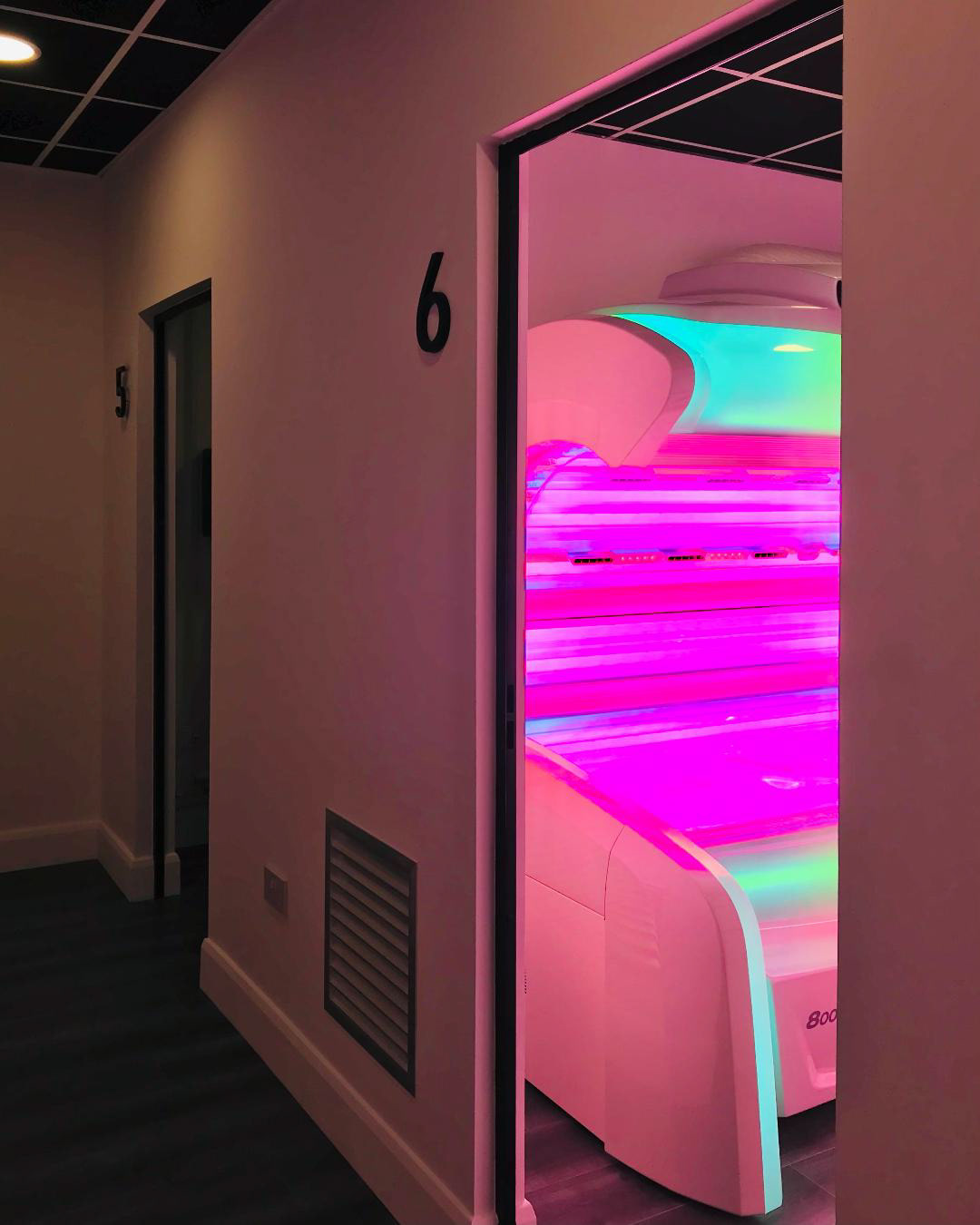 All the photographs I have shot and selected for publication are set against extraordinarily bright backgrounds which are strong tanning bulbs. This allowed me to obtain a sharp and concentrated focus on all eleven subjects.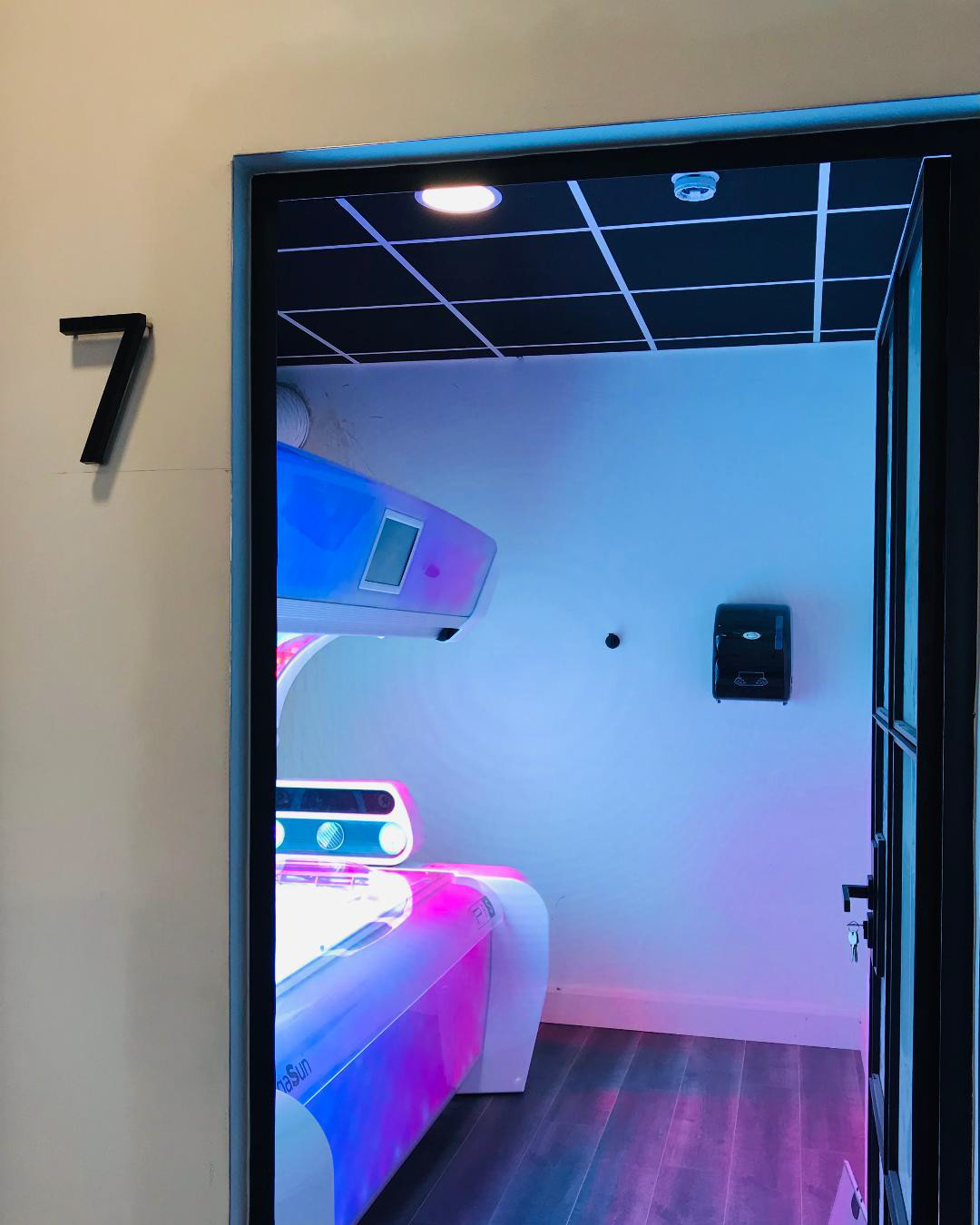 Semiotics and context play a key role in my project in order to transmit intended meanings and have a clear idea of my own visual narrative. In my development as a photographer I have aimed to meet my intentions and transmit authentic message in the upcoming exhibition.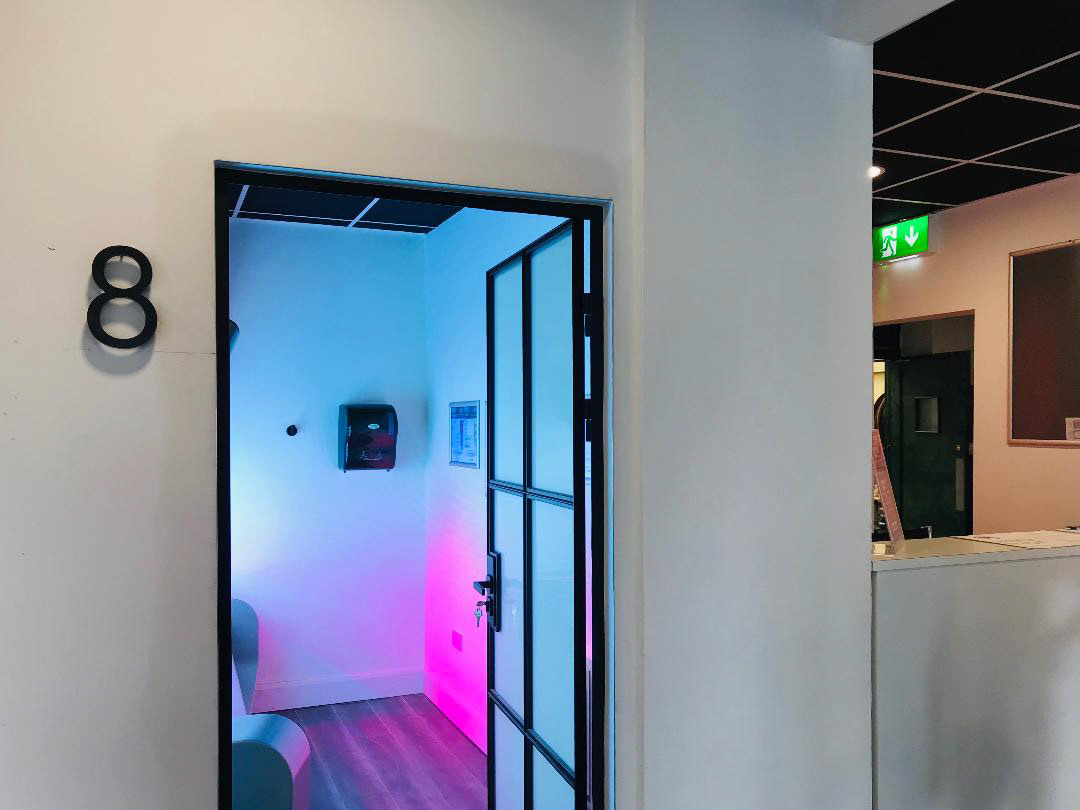 Moreover, I am satisfied that I chose the theme of Indoor Tanning. I decided to work on the subject matter because I thought it was one of the most engaging and original themes concerning the self-image and representation. I was intrigued by tanning matter because I couldn't find any other similar project done and this gave me an opportunity to create a unique portrait project.
Therefore, I was inspired to do something which was unusual and new to me as well, in which I would be able to show that I could be challenged in many ways as an artist and photographer.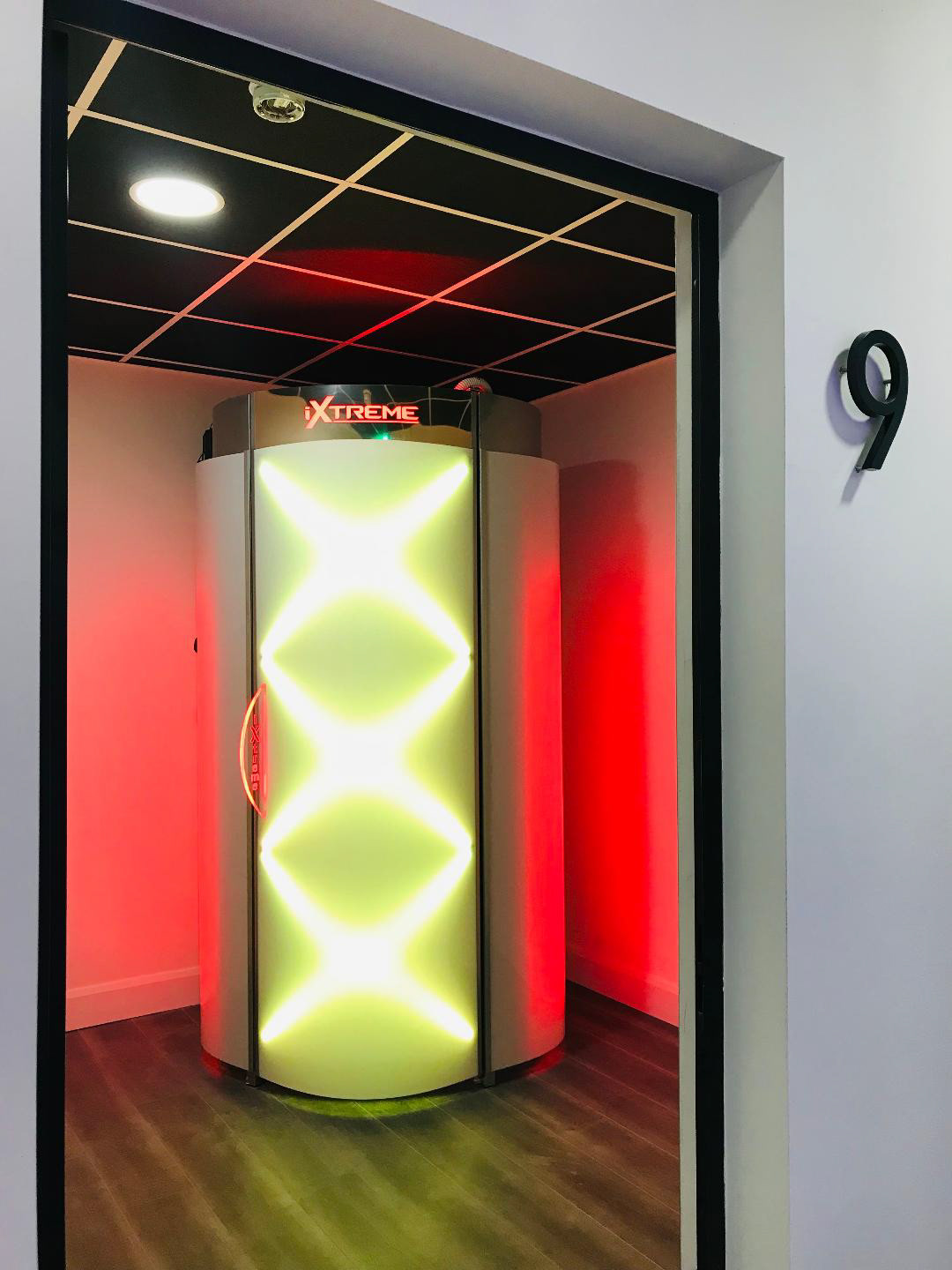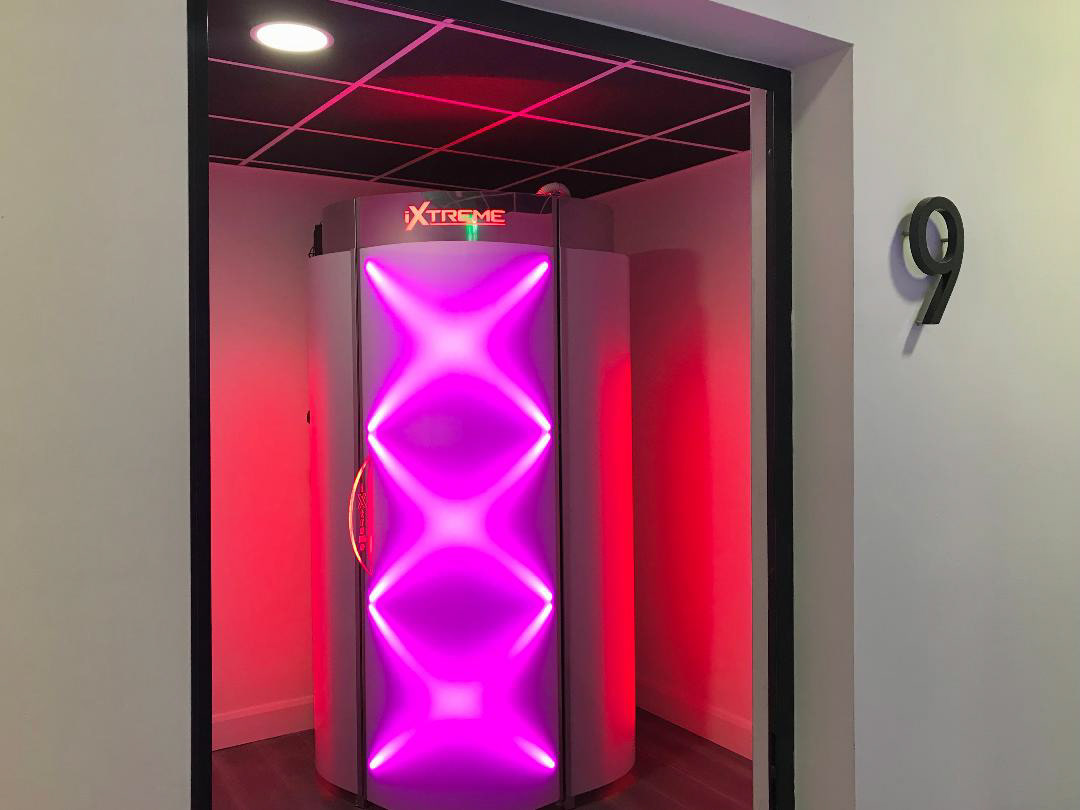 From audio-visual techniques to carefully curated displays, the exhibition will provide a blazing and dazzling journey through the world of Indoor Tanning.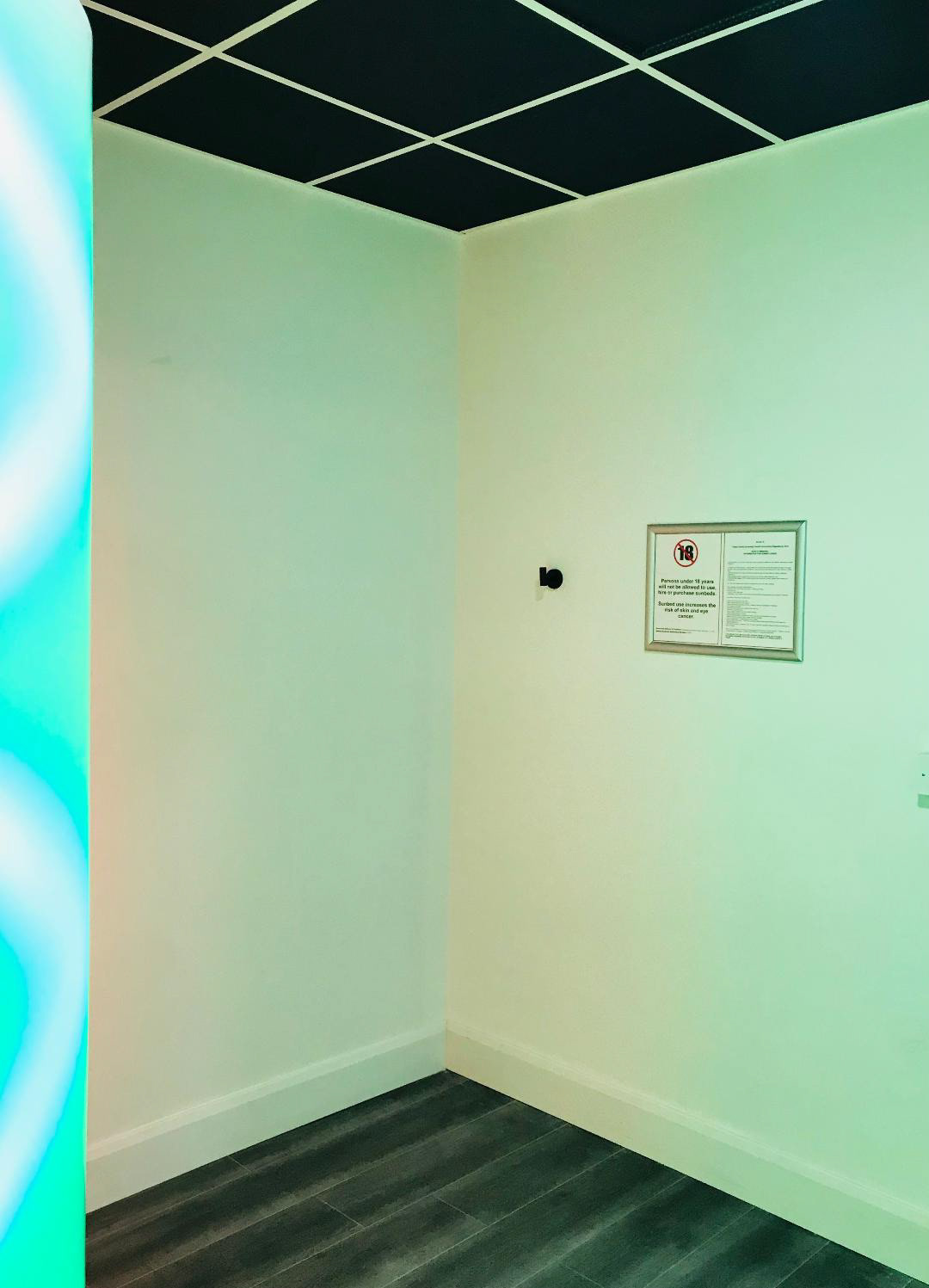 A MOCKUP OF MY EXHIBITION
I have created a mockup of my exhibition to help visualise my intentions.
The choice of the location space is determining in order to manifest my exhibition ideas effectively, as well as the theme of the project. I believe that exhibiting my work in different rooms of a tanning shop is a brilliant idea. There are innumerable perks and benefits of the selected venue. It is not only about the location and the spacious size of the store, but also the fact that tanning environment perfectly suits my exhibition theme and concepts. The solariums inside will help my images stand out and improve the overall exhibition experience for the visitors. For instance, the salon in Sallynoggin has on-site internet café, free parking and easy access via train (Glenageary DART Station, Dalkey DART Station).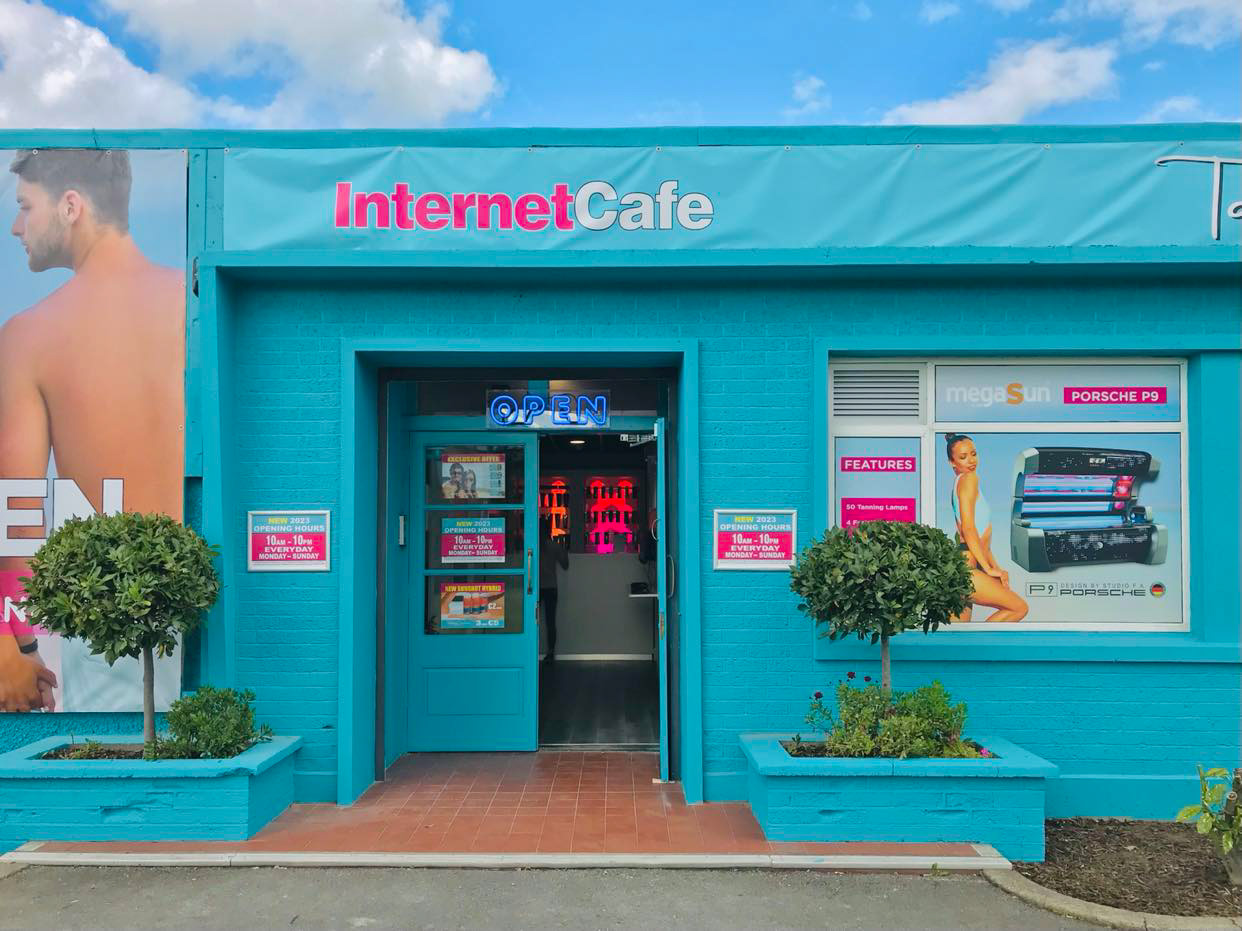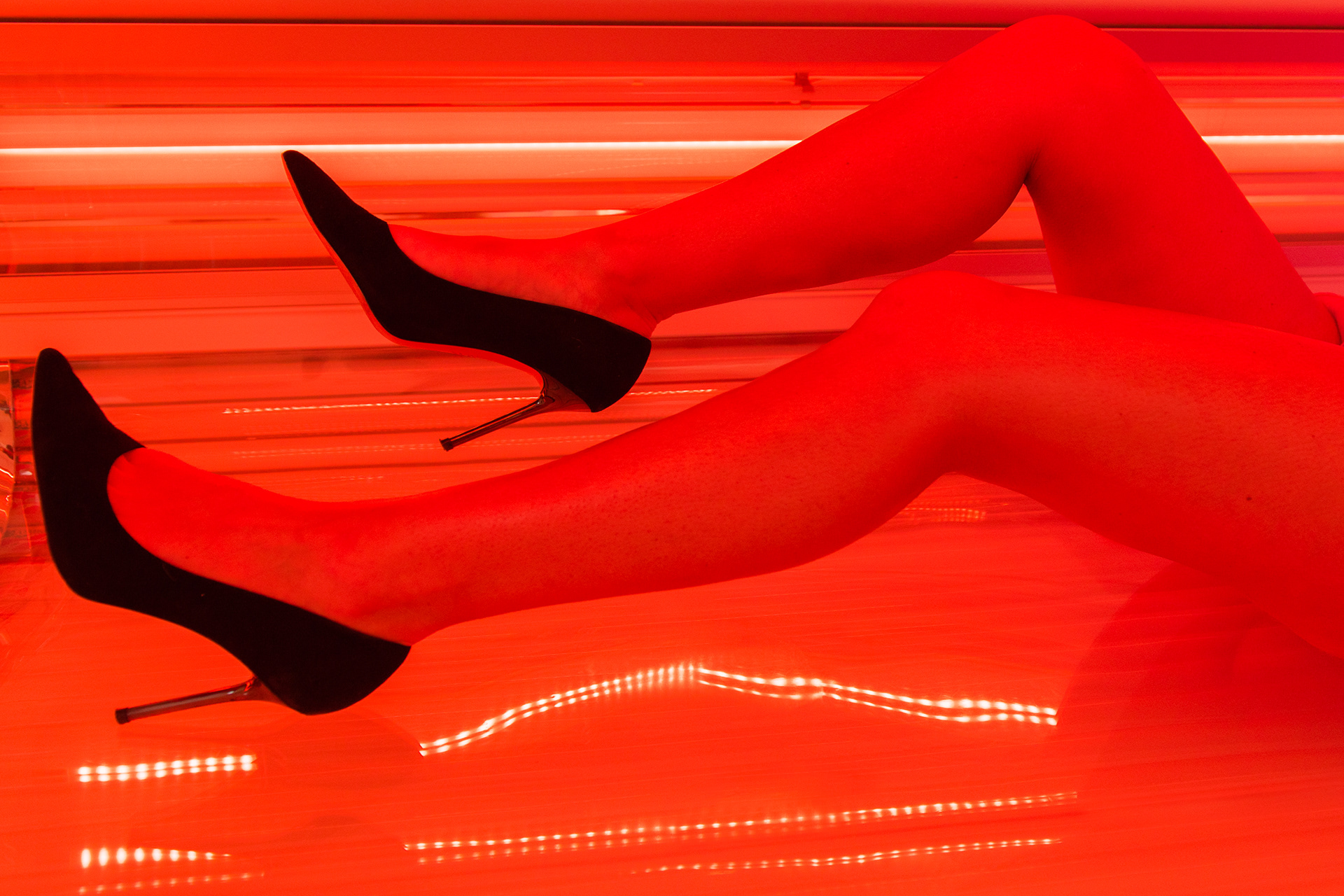 Wall mounted poster snap frames are already fixed on the walls at the Sallynoggin Tanning Salon! This big task has been completed today! Phew! It has been a challenging week so far. Lots of wall fixings and organizing frame sizes in each sunroom, as well as the spacious Reception area. The four frame profiles clip open easily with the use of internal spring hinges.  I have chosen silver snap frames for my photographs because they foster a unique, stylish feel. I am very much looking forward to displaying my images in a range of sizes: A0, A1, A2 and A3.
Media Services Agreement - GOLD WOLF FILM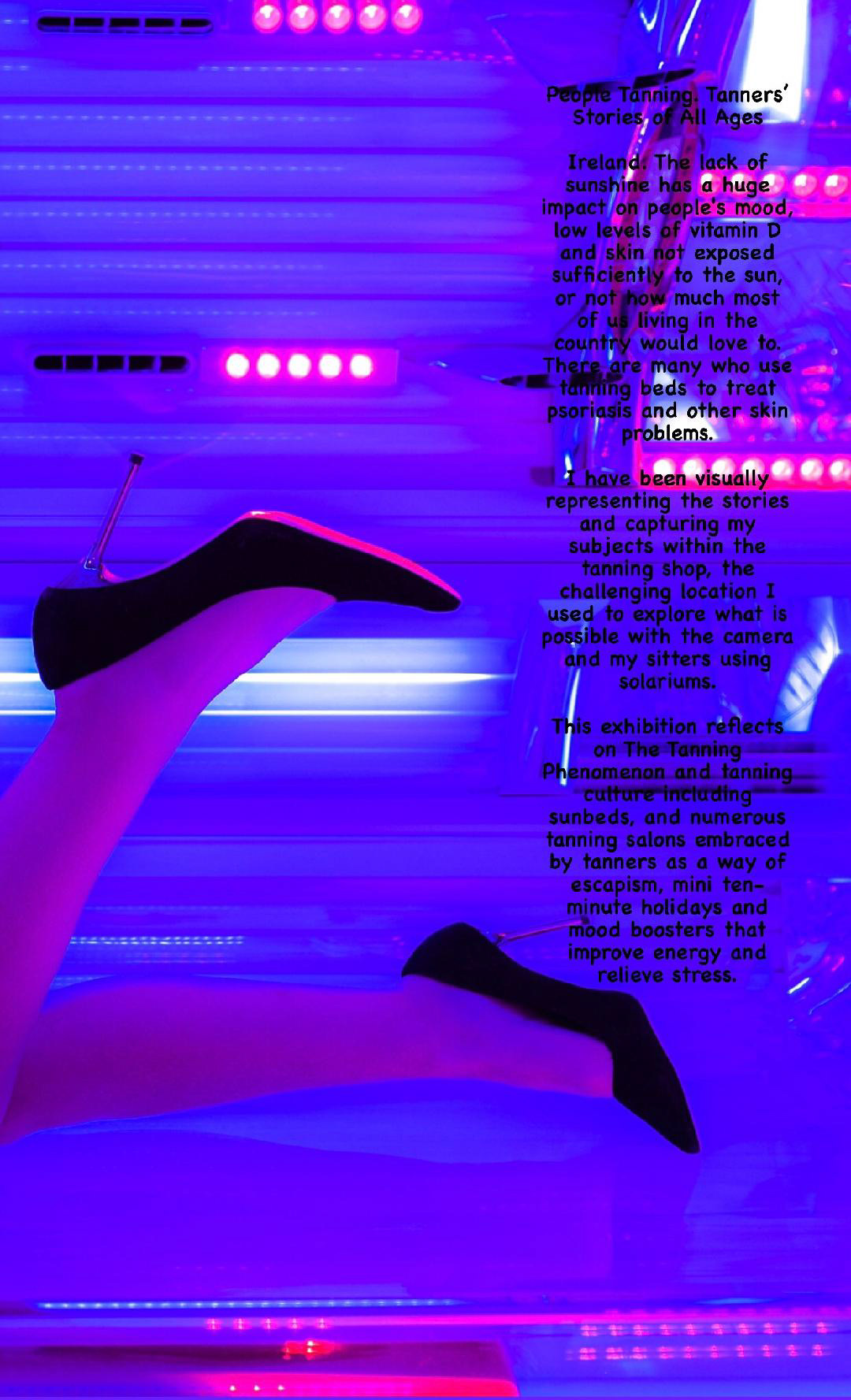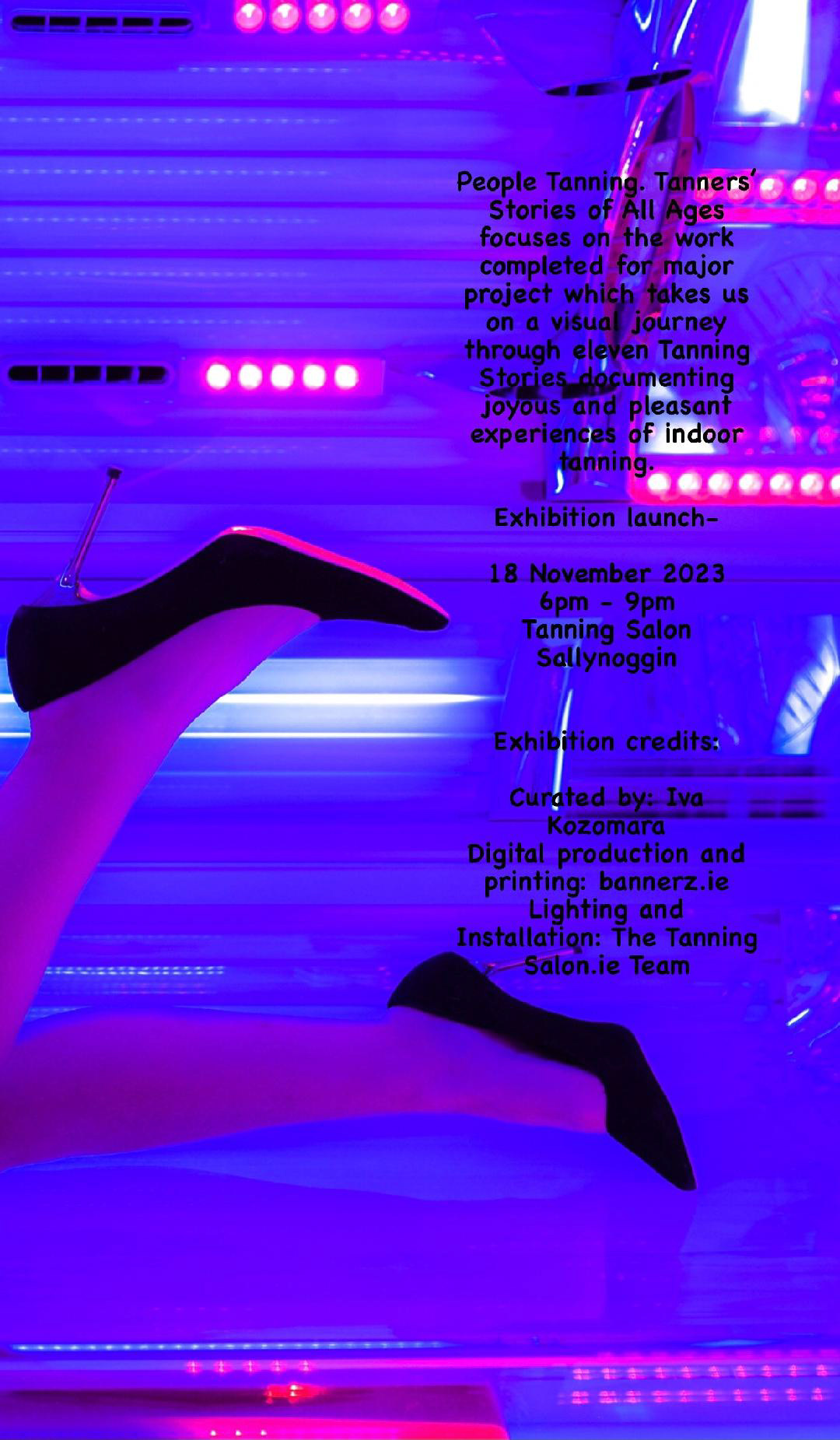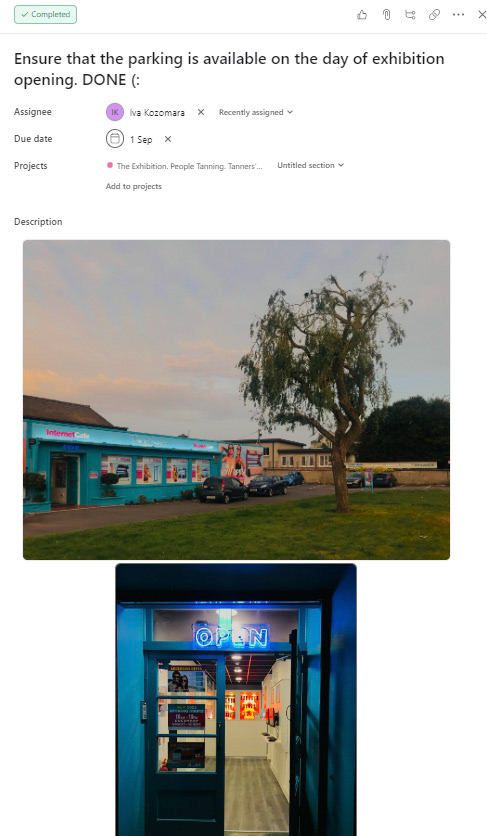 I am sticking to my exhibition workflow. So far it has been an effective roadmap to help me keep on track and have a rigorous approach to my Exhibition Development.
Organization and Selection of Photos for Web and Printing

Printing with Bannerz.ie,  a print company specialising in personalised prints, business print & graphic design.
The Exhibition Environment: Atmospheric Sounds - My Ultimate Playlist - Tanning, Music and Photography

Exhibition Invitations are Ready!
The power of physical marketing material in exhibition advertising.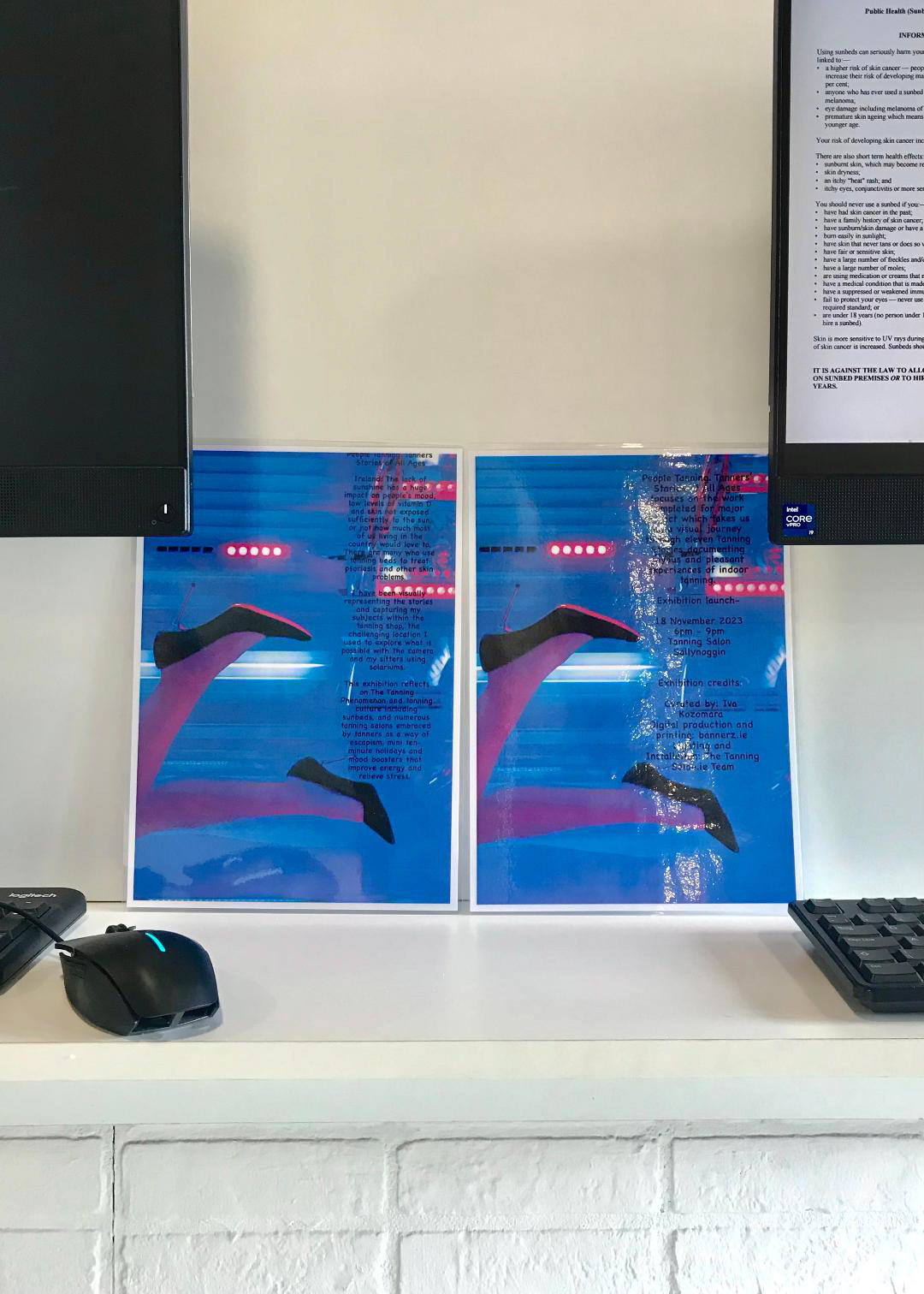 GRAPHIC DESIGN STUDIO Bannerz.ie and the exceptional work by Eoin Keith!

https://bannerz.ie/ 🖤💛